Juno spacecraft won't go into shorter orbit around Jupiter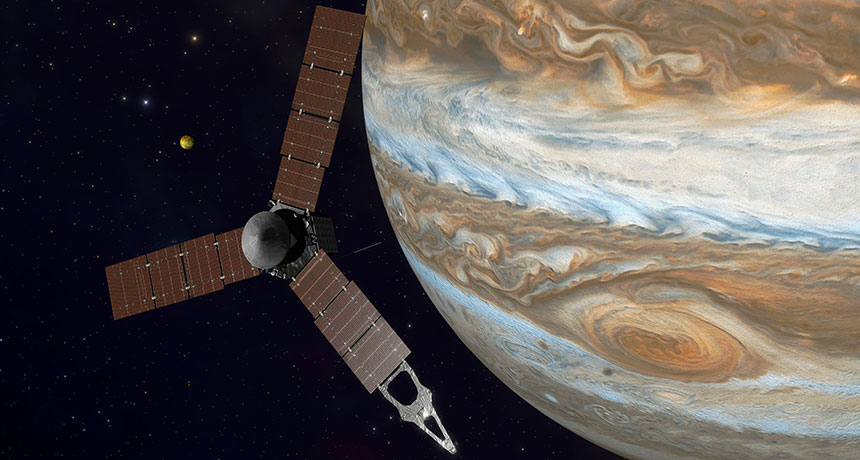 NASA's Juno spacecraft will stay in its current 53-day orbit around Jupiter instead of closing into a 14-day orbit as originally planned, the Juno team announced February 17.
An issue with two helium check valves, which are tied to the spacecraft's main engine, had scientists concerned. The valves took several minutes to open when the team pressurized the spacecraft's propulsion system in October. During previous main engine firings, the valves took only a few seconds to open.
Another main engine burn to put the spacecraft into a shorter orbit poses a risk to completing the science goals of the mission, mission scientists say.
Juno has been circling Jupiter since July 4. Staying in the longer orbit will not change the date of the next flyby, nor will it affect voting for which Jovian features to be imaged with JunoCam. It will allow the team to probe Jupiter's magnetic field in more depth than originally planned. And it may also help to maintain the health of the spacecraft because Juno will spend less time exposed to the planet's radiation belts, the team noted.