LISA Pathfinder to pave way for gravitational wave detection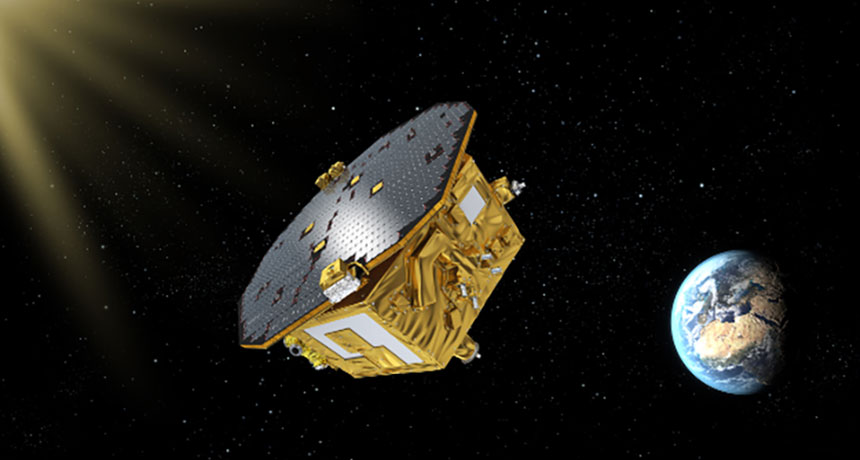 One small step for metal cubes, one giant leap for general relativity. On December 3 from a launchpad in French Guiana, the European Space Agency successfully launched the LISA Pathfinder mission, a satellite that will test technologies needed for a future space-based gravitational wave detector.
Ripples in spacetime generated by cataclysmic cosmic events have yet to be directly detected. Ground-based efforts such as Advanced LIGO are ongoing, but a detector in space would be much more sensitive. LISA Pathfinder will see if two test masses (cubes of a gold-platinum alloy) in free fall can maintain a 40-centimeter separation to an accuracy of 0.01 nanometers while encapsulated within a box that is orbiting a point between Earth and the sun. The ability to precisely control and measure distances between test masses is essential for sensing the subtle oscillations from gravitational waves.