Scrolls preserved in Vesuvius eruption read with X-rays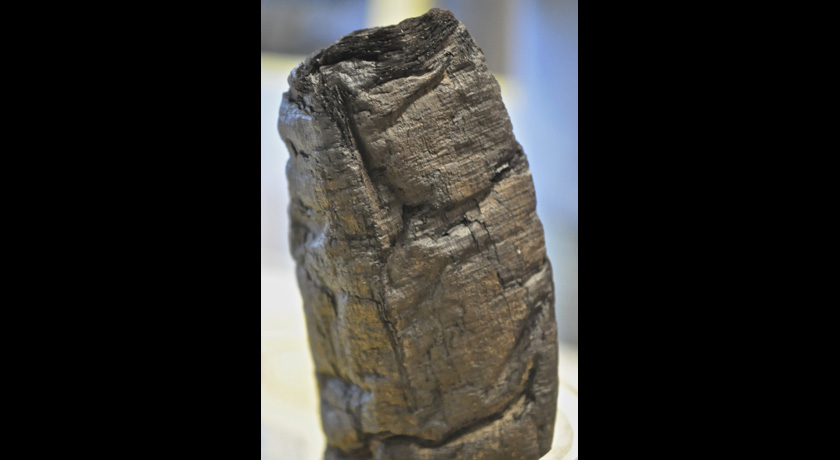 In 79 A.D., a 320-degree-Celsius cloud of gas from erupting Mount Vesuvius destroyed the Roman town of Herculaneum and turned a library full of papyrus scrolls into hunks of carbon. Ever since a 1752 excavation unearthed the scrolls, scholars have been trying to decipher their contents with little luck, until now.
Described January 20 in Nature Communications, a technique called X-ray phase contrast tomography can detect differences between layers of carbon-based ink and fragile papyrus. The X-ray images helped researchers decode snippets of the scrolls without ever unrolling them.