Silk bone screws may mend better than metal ones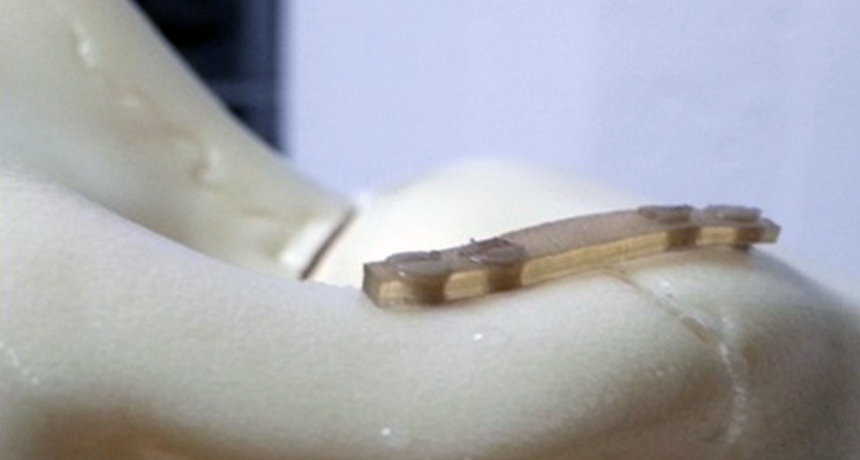 A silk screw isn't as stiff as a metal one, and that may be important for putting bones back together.
Implanting the silk screws into rats' hind limbs showed that the material could successfully pin bones back together over an eight-week period. Because silk has a similar stiffness to bone and can break down in the body, the new screws could be safer and less invasive than metal ones, researchers report March 4 in Nature Communications.