Tyrannosaurs fought and ate each other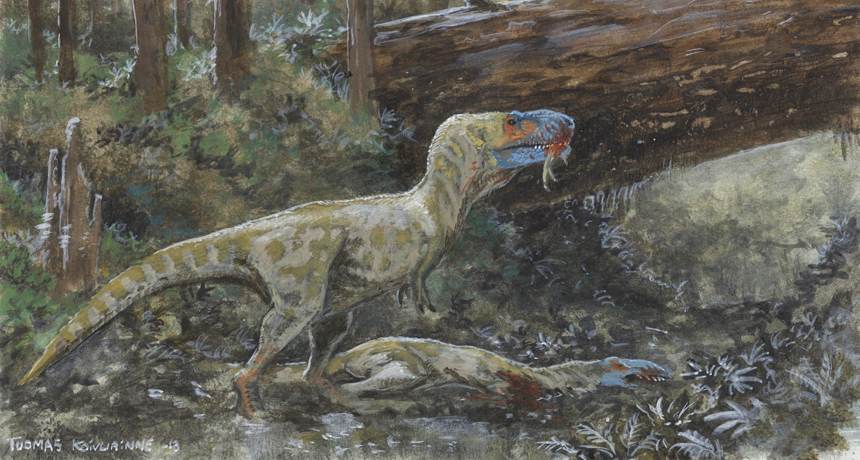 The Cretaceous period was a tyrannosaur-eat-tyrannosaur world. Bite marks from before and after death scar the skull of an ancient tyrannosaur called Daspletosaurus, researchers report April 9 in PeerJ.
Paleontologists identified a fossilized skull and jaw as that of a teenage Daspletosaurus, a cousin to Tyrannosaurus rex. Some pre- and postmortem marks on the bones correspond to bite marks — big enough to come from the teeth of a Daspletosaurus or another tyrannosaur. The marks could be evidence of both combat and cannibalism, the scientists conclude.
Science News headlines, in your inbox
Headlines and summaries of the latest Science News articles, delivered to your email inbox every Thursday.
Thank you for signing up!
There was a problem signing you up.
It's not unheard of for tyrannosaurs to fight or eat each other, but understanding the prevalence of such behavior lends insight into the extinct reptiles' ecology.