Book Review: Origins: How the Nine Months Before Birth Shape the Rest of Our Lives by Annie Murphy Paul
Review by Bruce Bower
Gestation isn't destiny, but a person's physical and emotional future do start to form before birth. In her up-close look at the first nine months, Paul deftly intersperses a scientific tour of how fetal environments influence later health and well-being with personal glimpses of her second pregnancy.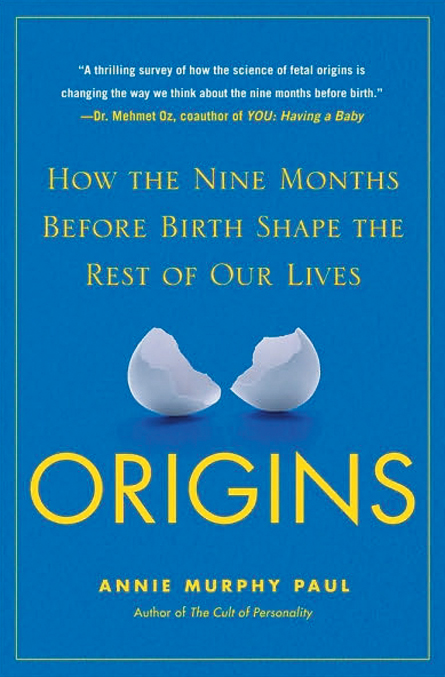 A picture emerges of scientists seeking prenatal insights that have the potential to improve babies' lives — but also to freak out expectant parents. In that vein, Paul, a journalist, candidly describes her own science-fueled fears that eating raw fish and getting too stressed during pregnancy will harm her unborn child.

Early in Paul's pregnancy, she talks to David Barker, a physician who about 20 years ago noted a link between low birth weight and heart disease in adults. Studies now suggest that mothers who eat poorly give birth to small babies with altered energy requirements, setting these infants up for later heart disease.

Other research links malnutrition during pregnancy to a child's increased risk of developing schizophrenia and ties maternal depression to fetal and childhood stress sensitivity.

Paul makes a strong case for the importance of the first nine months, but clearly all is not lost for those who begin life with some gestational disadvantage. Paul wisely cautions that prenatal risks push children in a general direction rather than determining their fates. Stressed, sushi-eating mothers-to-be can still give birth to healthy kids with bright futures.
Free Press, 2010, 306 p., $26.