CRISPR gene editor could spark immune reaction in people
Having antibodies against Cas9 'molecular scissors' is common, study suggests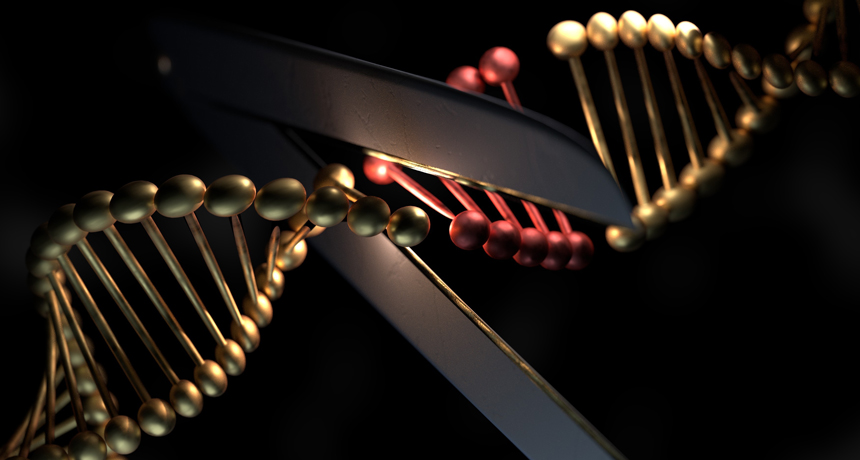 Immune reactions against proteins commonly used as molecular scissors might make CRISPR/Cas9 gene editing ineffective in people, a new study suggests.
About 79 percent of 34 blood donors tested had antibodies against the Cas9 protein from Staphylococcus aureus bacteria, Stanford University researchers report January 5 at bioRxiv.org. About 65 percent of donors had antibodies against the Cas9 protein from Streptococcus pyogenes.
Nearly half of 13 blood donors also had T cells that seek and destroy cells that make S. aureus Cas9 protein. The researchers did not detect any T cells that attack S. pyogenes Cas9, but the methods used to detect the cells may not be sensitive enough to find them, says study coauthor Kenneth Weinberg.
Cas9 is the DNA-cutting enzyme that enables researchers to make precise edits in genes. Antibodies and T cells against the protein could cause the immune system to attack cells carrying it, making gene therapy ineffective.
The immune reactions may be a technical glitch that researchers will need to work around, but probably aren't a safety concern as long as cells are edited in lab dishes rather than in the body, says Weinberg, a stem cell biologist and immunologist.
"We think we need to address this now … as we move toward clinical trials," he says, but "this is probably going to turn out to be more of a hiccup than a brick wall."