The FDA has canceled emergency use of hydroxychloroquine for COVID-19
The risks of giving the malaria drug don't outweigh the benefits, the agency rules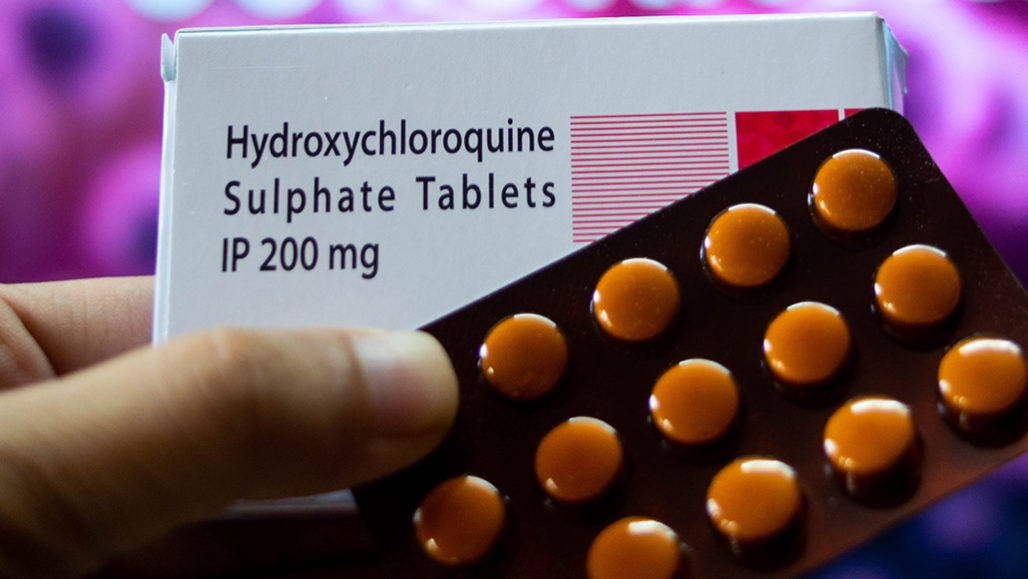 Hydroxychloroquine and chloroquine no longer have the U.S. Food and Drug Administration's blessing for use against coronavirus infections when given outside of a clinical trial.
In March, the agency authorized using the malaria drugs for hospitalized patients with COVID-19 who couldn't participate in clinical trials. But the legal criteria for issuing an emergency use authorization are no longer met, the agency said in a statement June 15.
The drugs are "unlikely to produce an antiviral effect," Denise Hinton, the agency's chief scientist noted in a June 15 letter of revocation. Studies have shown that the drugs are no better than a placebo for preventing COVID-19 in people exposed to the coronavirus and don't speed recovery for those with serious illness (SN: 6/4/20; SN: 4/21/20). "The totality of scientific evidence currently available indicate a lack of benefit," the agency statement said.
After reviewing evidence, it's "no longer reasonable to believe that [hydroxychloroquine] and [chloroquine] may be effective in treating COVID-19," Hinton wrote. The drugs' risks, which can include disruptions of heart rhythms, don't outweigh the benefits of using them, she wrote.
The ruling came at the request of Gary Disbrow, acting director of the Biomedical Advanced Research and Development Authority. The agency, within the U.S. Health and Human Services Department, is tasked with evaluating vaccines, drugs and therapies to combat threats to national security and public health.
In addition, the FDA warned June 15 that hydroxychloroquine and chloroquine shouldn't be given in combination with remdesivir, an antiviral drug that has been shown to shorten recovery time from COVID-19 (SN: 4/29/20). The malaria drugs reduced remdesivir's antiviral activity in laboratory experiments, the agency said in a statement.
Hydroxychloroquine may continue to be sold in the United States for already FDA-approved purposes, such as for treating lupus and rheumatoid arthritis. The version of chloroquine that previously was authorized for emergency use was not distributed and isn't available for use. People who are hospitalized and already being treated with the drugs may continue to receive them under their doctors' orders, and clinical trials may still go forward. Doctors also can continue to prescribe the drugs for "off label" use.