Gulf oil spill could hasten corrosion of shipwrecks
Metal parts decay more slowly in pristine water, study finds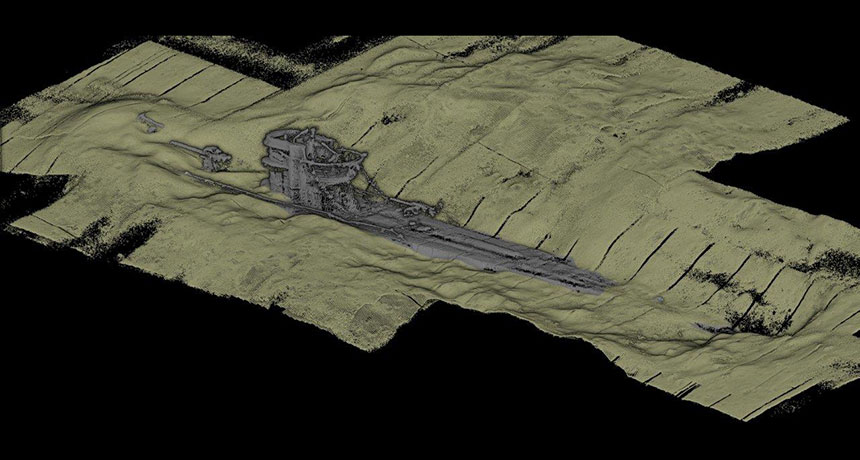 NEW ORLEANS — Lingering oil from the Deepwater Horizon oil spill could hasten the destruction of historical shipwrecks in the Gulf of Mexico. Tracking the activities of metal-corroding microbes, researchers found that oil mixed into seawater roughly doubled the amount of observed metal corrosion. The scientists reported their findings February 22 at the American Geophysical Union's Ocean Sciences Meeting.
More than 2,000 sunken ships dot the Gulf's seafloor, from 16th century Spanish vessels to the remnants of a World War II U-boat. These wrecks provide historical insights as well as a home for deep-sea ecosystems. The 2010 Deepwater Horizon disaster spewed millions of gallons of oil into the Gulf, with much of it entering the deep ocean.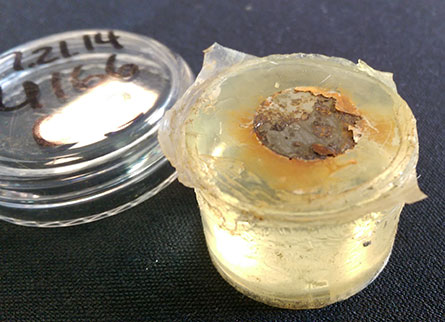 Marine ecologist Jennifer Salerno of George Mason University in Fairfax, Va., and colleagues placed high-carbon steel wafers near sunken ships for four months and in special water tanks for 16 weeks. Wafers in oil-polluted water corroded significantly more than those in pristine seawater and also hosted different kinds of microbes, the researchers found. Salerno speculated that the oil may support a microecosystem for metal-chomping microbes or could trap metal-degrading hydrogen sulfide released by the microbes close to the metal.