'Making Contact' chronicles an astronomer's struggle to find E.T.
For decades, Jill Tarter led the hunt for extraterrestrial intelligence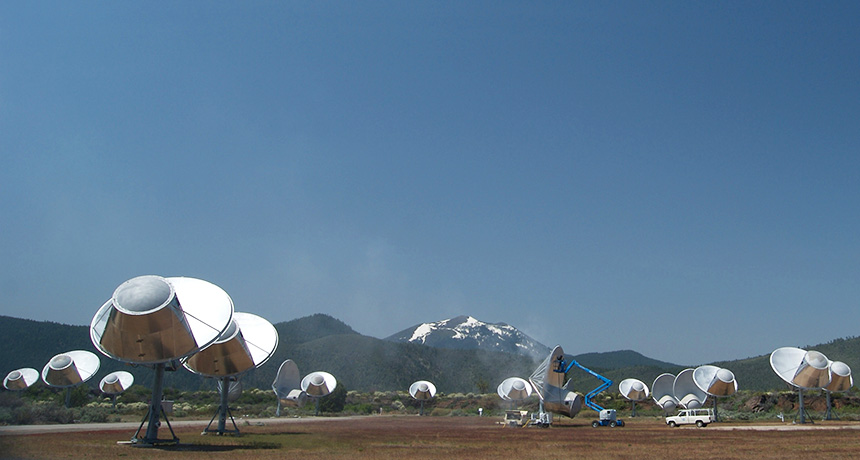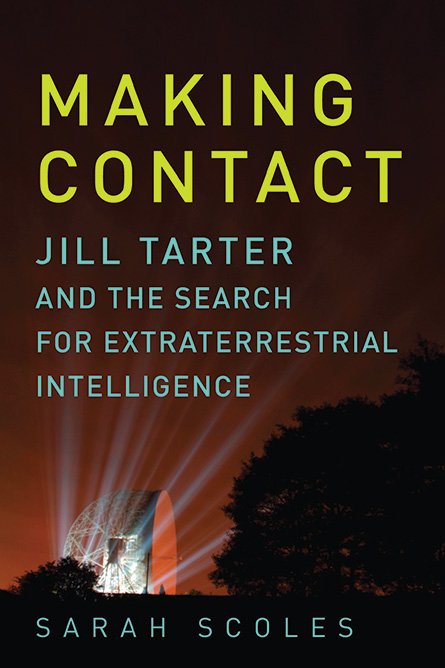 Making Contact
Sarah Scoles
Pegasus Books, $27.95
In Carl Sagan's 1985 sci-fi novel Contact, a radio astronomer battles naysayers and funding setbacks to persist in her audacious plan — scanning the skies for signals from aliens. Sagan had real-life inspiration for his book (and the 1997 movie of the same name): astronomer Jill Tarter, who spearheaded the search for extraterrestrial intelligence, or SETI, for decades.
In Sagan's story, the protagonist, Ellie Arroway, detects mysterious chatter from the cosmos. Tarter had no such luck. But her story, told by journalist Sarah Scoles in Making Contact, still provides insights into what it means to be human in a vast universe potentially harboring other life.
Science News headlines, in your inbox
Headlines and summaries of the latest Science News articles, delivered to your email inbox every Thursday.
Thank you for signing up!
There was a problem signing you up.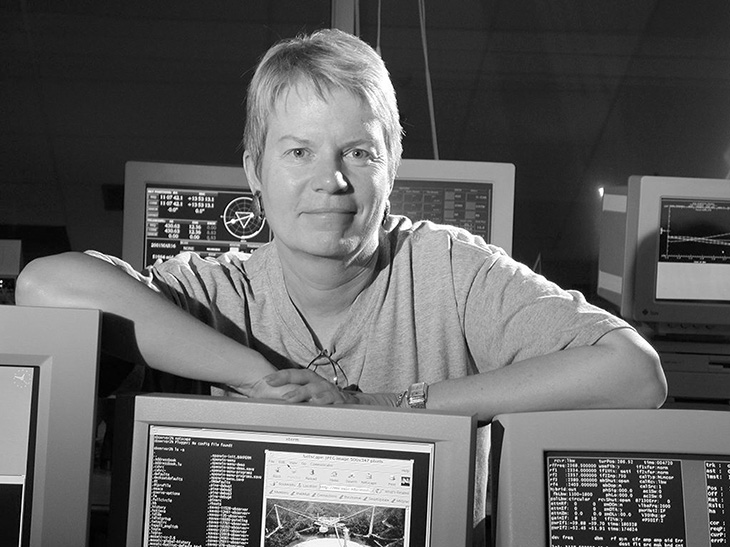 Tarter began her career as a typical radio astronomer, studying mainstream topics like stars and galaxies as a Ph.D. student. But after graduating in 1975, she began to focus on SETI, poring over data from radio telescopes, searching for unnatural blips that could be a sign of an intelligent civilization. SETI researchers typically focus on radio waves because those long wavelengths can travel through our galaxy's dust without being absorbed.
Writings about SETI are prone to dreamy romanticism, but Making Contact admirably steers clear of excessive sentimentality. As a child gaping at the stars, Tarter wondered if creatures in the heavens were looking in our direction. Of course, Scoles notes, plenty of kids have wondered the same thing. Though Tarter's childhood musings might seem special in retrospect, they aren't what make her stand out.
Subscribe to Science News
Get great science journalism, from the most trusted source, delivered to your doorstep.
Instead, Scoles — who has clear affection for her subject — highlights Tarter's tenacity. In the face of numerous obstacles, Tarter pushed the field forward, seemingly by force of will.
In a detailed portrait of how the science sausage gets made, the book follows Tarter as she faced numerous funding woes. The field of SETI, which has at various points in its history received money through NASA, is an easy target for funding cuts, with some politicians deriding it as a wasteful hunt for "little green men." Tarter, like the fictional Arroway, fought with Congress for taxpayer dollars SETI received, then scrambled for cash from other sources to keep telescopes and other equipment in operation. Wealthy donors kept SETI afloat — and still do. To maximize their ability to accept funding, Tarter and other SETI pioneers founded the nonprofit SETI Institute, in Mountain View, Calif., in 1984.
Throughout, Tarter somehow managed to maintain her passion for a long shot search.
Although it's a compelling story, the book stumbles in a few places, mainly minor sloppiness with physics facts, which may bother the most astute readers. (Scoles writes, for example, "Light is the only way we can learn about the universe," neglecting gravitational waves and neutrinos, both of which have revealed secrets of cosmic objects.)
Now retired, Tarter has lost her chance to follow in Arroway's fictional footsteps — she will never find any alien communiqués. But even if astronomers never hear from E.T., Tarter sees benefits in the search: SETI is an opportunity to make humankind less selfish. Just the thought that other creatures might inhabit the universe can make human squabbles seem less significant.
Buy Making Contact from Amazon.com. Sales generated through the links to Amazon.com contribute to Society for Science & the Public's programs.