Mammals that live in groups may live longer, longevity research suggests
Genetic analyses also suggest mammals' social lives and life spans are evolutionarily linked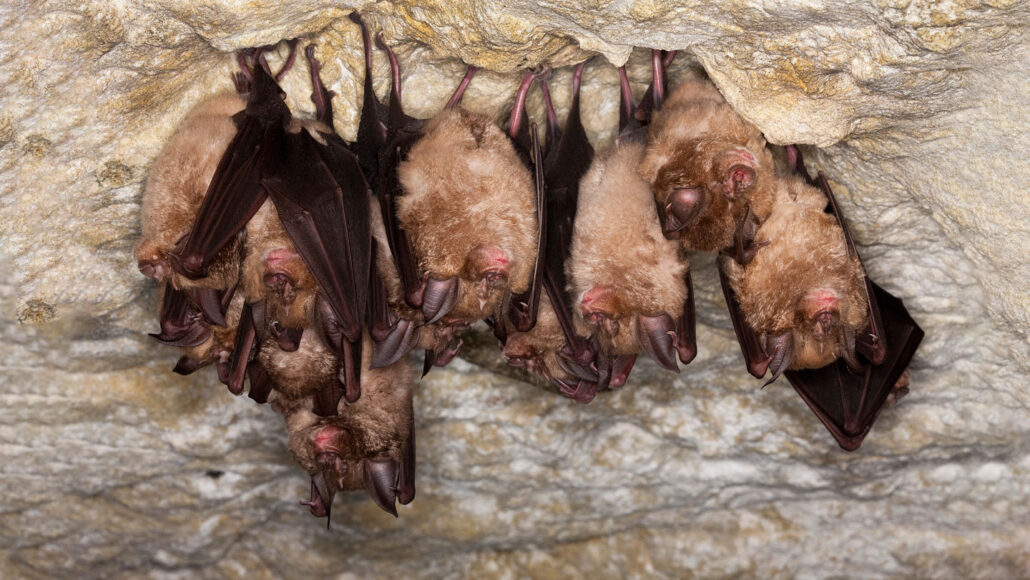 For mammals, one secret to a long life may be spending it living with friends and family.
An analysis of the life spans and social lives of nearly 1,000 mammal species shows that species that live in groups, such as horses and chimpanzees, tend to live longer than solitary beasts, like weasels and hedgehogs. The finding suggests that life span and social traits are evolutionarily entwined in mammals, researchers report January 31 in Nature Communications.
The maximum life span of mammals ranges widely. The shortest-lived shrews, for example, survive about two years, while bowhead whales (Balaena mysticetus) can reach roughly 200 years of age (SN: 1/6/15).
When evolutionary biologist Xuming Zhou of the Chinese Academy of Sciences in Beijing was studying the longest-lived mammals to understand the evolution of longevity, he took particular note of naked mole-rats (Heterocephalus glaber). The rodents are exceptionally long-lived, sometimes reaching over 30 years of age. They also live in huge, complex, subterranean societies. In contrast, other rodents like golden hamsters (Mesocricetus auratus), which are solitary, live to only about four years.
Some previous research on specific mammal species showed an effect of social behavior on longevity, Zhou says. For instance, female chacma baboons (Papio ursinus) with strong, stable social bonds live longer than females without them.
Zhou and his colleagues decided to see if there were any links between longevity and social habits shared across a wide range of mammal species.
The researchers compiled information from the scientific literature on the social organization of 974 mammal species. They then split these species into three categories: solitary, pair-living and group-living. When the researchers compared these three groups with data on the mammals' known longevity, they found that group-living mammals tended to live longer than the solitary species — roughly 22 years compared with nearly 12 years in solitary mammals.
Zhou and his colleagues then accounted for body mass — bigger mammals tend to live longer than smaller ones — and the effect of social bonds held. A stark example comes from shrews and bats. Both are similarly tiny mammals, but the loner shrews live only a few years, while some far more social bat species can live for 30 or 40 years.
"We were so surprised, because individuals who live in groups also face a lot of costs, such as competition for potential mating partners and food," Zhou says. Frequent social contact in group settings can also encourage the spread of infectious disease.
Subscribe to Science News
Get great science journalism, from the most trusted source, delivered to your doorstep.
But there are benefits to living in a group too, he says, such as banding together for protection against predators. Living together may also reduce the risk of starvation if, for instance, group members increase foraging efficiency by finding and gathering food together. These factors may allow social mammals to live longer.
The evolution of a long life may also be more likely in group-living species: Living in a group allows animals to potentially aid the survival of their family members, which carry their genes.
Evolutionary biologist Laurent Keller of the University of Lausanne in Switzerland lauds the study for the sheer size of the sampling effort. "But it would have been useful to be a bit more precise about different levels of sociality." There are more variations of social organization within the three categories used in the study, he says, and the relative degree of sociality could influence any patterns you see.
Still, fine tuning the social categories "is not an easy task," Keller notes.
To get an idea of how genes might produce the link between longevity and group living, Zhou and his team took brain tissue samples from 94 mammal species and analyzed the transcriptome — the full complement of RNA — giving insights into different genes' activity levels. This can reveal whether genes are turned on or off, or how much protein the genes may be instructing cells to produce.
The researchers found 31 genes whose relative activity levels were correlated with both longevity and one of the three prescribed social categories. Many of these genes appear to have roles in the immune system, which may have importance when countering pathogens spreading through the social group. Other genes were associated with hormone regulation, including some thought to influence social behaviors.
In studying these genes in more detail, Zhou envisions uncovering more about how mammals' social habits and life spans have evolved together.