Marie Maynard Daly was a trailblazing biochemist, but her full story may be lost
Though her research contributions are clear, her own perspective on her work is missing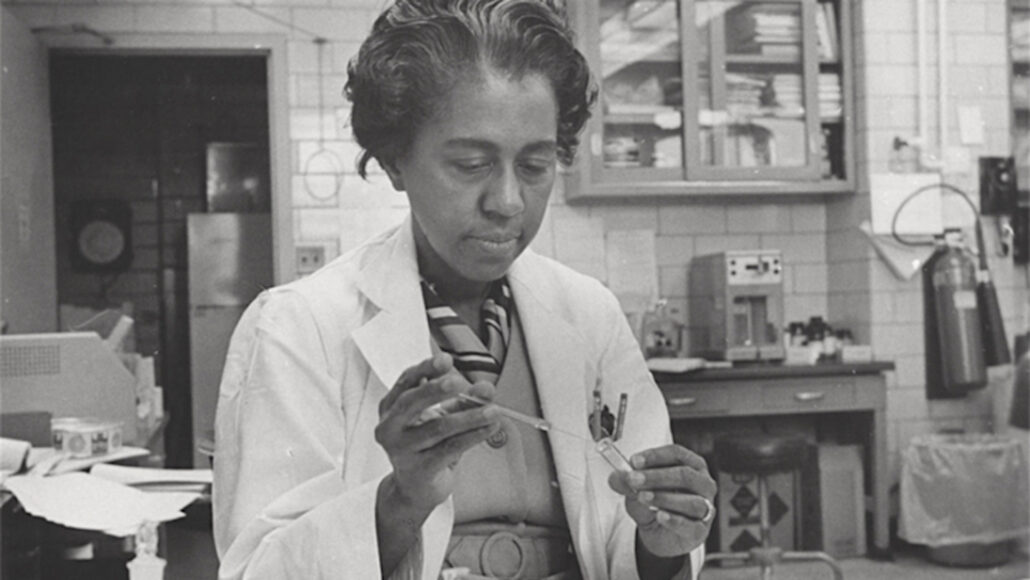 Marie Maynard Daly is known as the first African American woman to receive a Ph.D. in chemistry, earned in 1947 from Columbia University. It's a superlative often repeated in the brief profiles of Daly that appear in anthologies of notable Black and female scientists — and an impressive achievement on its own.
But when I set out to discover more about Daly's work and life, to bring her story to a wider audience, I found out I was two decades too late.

To celebrate our 100th anniversary, we're highlighting some of the biggest advances in science over the last century. To see more from the series, visit Century of Science.
Daly published from 1949 to 1985, retired in 1986 and died in 2003 at the age of 82. Her husband predeceased her; she had no children. Most of Daly's collaborators and colleagues have died in the last decade; her mentees are retired and unreachable; her former employers and professional organizations have minimal or no documents chronicling her life or research.
What we know about Daly comes primarily from her record of scientific publications. While working with biochemists Alfred Mirsky and Vincent Allfrey at Rockefeller Institute in New York City in the early 1950s, Daly found direct experimental evidence that protein synthesis requires RNA. James Watson cited that work in the lecture he gave after receiving the Nobel Prize for the discovery of the double-helix structure of DNA. Daly also identified a new type of histones and determined the distribution of different nitrogenous bases within nucleic acids (what we now call DNA and RNA). With Quentin Deming at Columbia University, she identified cholesterol as an underlying cause of heart attacks.
After she moved to Albert Einstein College of Medicine in New York City, Daly extensively studied hypertension and later analyzed how muscle cells use creatine to produce energy. She participated in a study that identified lesions in the lungs of a dog model of chronic cigarette smoking.
Daly's studies were rigorous, her results important and her topics varied.
Various anthologies from the 1990s and online articles from the 2000s include some details about her personal life, but they largely reiterate the same handful of facts: Daly was born in Queens, N.Y., in 1921; she read microbiologist Paul de Kruif's classic 1926 book Microbe Hunters as a child; she sought a doctorate in chemistry because she didn't think she'd have luck getting a job during World War II. In addition to her research and teaching, Daly organized training programs to prepare minority undergraduates for medical school and graduate science programs.
In a letter from 1970, Abraham White of Albert Einstein College of Medicine, where Daly remained until her retirement in 1986, recommends Daly for promotion, citing her "high qualities of leadership," valuable scientific contributions and administration of the Martin Luther King, Jr.–Robert F. Kennedy Program for Special Studies to recruit and prepare minority students for medical school. It's one of only two primary documents the college had.
I couldn't find anyone to speak about Daly — nor could I find any existing interviews. Sibrina Collins, a chemist, writer and executive director of the Marburger STEM Center at Lawrence Technological University in Southfield, Mich., encountered similar frustrations when she wrote about Daly in 2017. Collins found few existing details on Daly's life aside from the oft-repeated headline about her Ph.D. in chemistry. "It's wonderful to say that somebody is the first to do something — that's a nice historical fact — but it's really important to highlight what they actually did, not just that they were the first," Collins says.
A profile by Janet P. Stamatel, originally written in 2002 for a book series called Contemporary Black Biography, includes actual quotes from Daly. Stamatel, now a sociologist at the University of Kentucky in Lexington, says she believes she interviewed Daly for that story, but any notes or recording from the interview are long lost.
And so Daly's voice might also be lost. While we can read her papers and recite a few basic facts, there's a whole wealth of her life missing. We know nothing of her motivations, convictions, failures and hopes for the future. We can imagine the great challenges she confronted as a woman and a Black scientist in the mid-1900s, but we don't know how she approached and overcame them. Nor do we know the specifics that drove her to ask certain scientific questions. For instance, why did Daly work on a single study about smoking and lung cancer, a topic seemingly far-flung from her other work? Was she inspired by a loved one with cancer?
Subscribe to Science News
Get great science journalism, from the most trusted source, delivered to your doorstep.
The whole research effort left me thinking about the stories society tells about science — whose stories are told, how and by whom. We need to prioritize documenting the stories of scientists, especially of scientists from historically marginalized groups, when and where they do their work. The media, historians, libraries, non-profit organizations, scientists, society as a whole — we can all do better to present opportunities for underrepresented scientists to share their voices and perspectives. Otherwise, we risk losing them altogether.
David Caruso, director of the Center for Oral History at the Science History Institute in Philadelphia, and colleagues have been working to collect those stories, and it takes a concerted effort, he says. Of 722 interviews within the center's collections, for example, 96 participants identify as female and 20 identify as African American, Caruso says. Following a multiyear effort to correct the bias in its collections, the organization now makes sure its current efforts are representative of diversity in the scientific and engineering communities, he adds. "Our collection still needs work, but it is improved significantly from what it once was."
I still think about Daly from time to time, and the questions I would have asked given the chance to interview her. She was a real, feeling scientist driven by passions and shaped by a particular time and place. Her achievement in chemistry is inspiring, but her deeper story is lost to students and scientists who might have learned from her experiences.