Online map tracks forest shifts from space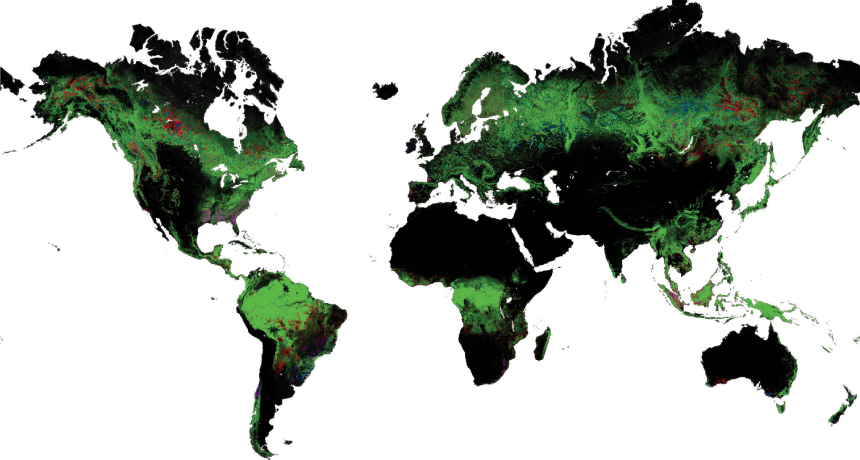 By layering more than 650,000 satellite images onto a Google map, researchers have created a new tool to track forest cover.
The online tool, described in the Nov. 15 Science, lets users walk through space and time, zooming from single plots to a global view. The big picture isn't so pretty.
From 2000 to 2012, logging, fires, storms and other disturbances wiped out 2.3 million square kilometers of forest (red). Still, the maps reveal some bright spots: Brazil has cut back on clearing rainforests. And worldwide, 800,000 square kilometers of new forest have sprung up (blue) in the U.S. Southeast, Russia and elsewhere. Green marks areas unchanged over the period; purple marks areas with both losses and gains.