Normal 0 false false false MicrosoftInternetExplorer4
The rap sheet for bisphenol A, a chemical commonly found in food and water containers, baby bottles and the lining of aluminum cans, just keeps getting longer. But the chemical still has friends at the FDA.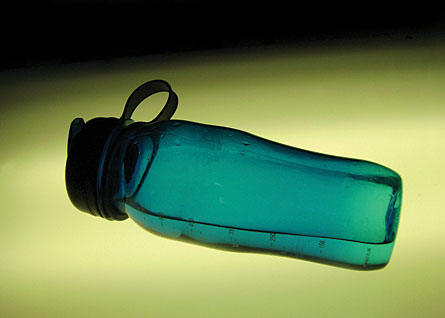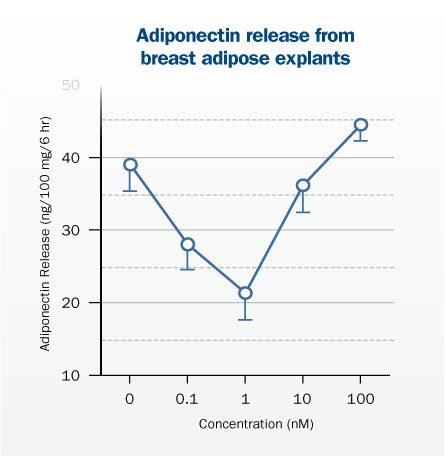 A new study examining the effects of bisphenol A in human fat tissue finds that the chemical suppresses a hormone that protects people from heart attacks and type 2 diabetes. Bisphenol A doses examined in the study are typical of what is found in human blood.
The study, to be published in Environmental Health Perspectives, appeared online on August 14, a day before the Food and Drug Administration released a draft assessment of bisphenol A that decrees the chemical safe at current exposure levels.
"I do not understand why the governments of the United States and Europe put money into studying pollutants like bisphenol A and then later don't listen to what scientists have found," comments Angel Nadal, of the Spanish Biomedical Research Network in Diabetes and Associated Metabolic Disorders in Alicante, Spain. "They are using a last century approach to toxicology."
Hundreds of studies have documented bisphenol A's ability to meddle with the development and function of a wide range of tissues. The chemical, which is the starter material for many plastics and epoxy resins, has a number of adverse health effects in lab animals, including reproductive problems, certain cancers and asthma.
The FDA responded to requests for comment on the research with an e-mail stating "FDA is in a legally mandated peer review process so we are not going to comment on the scientific points regarding individual pieces of data prior to that review process."
Bisphenol A naturally leaches from food and beverage containers, and human exposure to the chemical is widespread. A 2005 NationalCenter for Environmental Health analysis detected bisphenol A in the urine of 95 percent of the study's participants.
In the body, bisphenol A mimics the hormone estrogen, presumably by attaching to the same cellular sensor molecules that natural estrogens stimulate. But the chemical's precise mode of action remains a puzzle, says Nira Ben-Jonathan, an endocrinologist at the University of Cincinnati in Ohio, who led the new study. "It's really still enigmatic, no one can put their finger on how it works," she says.
Recently, evidence has accumulated that estrogen-sensing molecules, or receptors, play an important role in metabolic disorders. Mutant mice that don't have certain estrogen receptors eat more, become obese and become resistant to insulin, says Nadal. Estrogen receptors also seem to be involved in the body's management of insulin in the liver and skeletal muscle. So it is not surprising that something like bisphenol A, which also interacts with these receptors, might interfere with metabolism, he says.
In the new study, Ben-Jonathan's team collected fat tissue surgically removed from people having breast reduction, tummy tucks and gastric bypass surgery at ChristHospital in Cincinnati. The researchers exposed some of the tissue to estradiol, a natural form of human estrogen, and some to bisphenol A. Both treatments suppressed the release of the protective hormone adiponectin. Adiponectin is secreted by fat cells and protects against the suite of conditions that can result in heart attacks and type 2 diabetes.
"These findings provide the molecular basis for bisphenol A being implicated in both obesity and potentially the associated disease that is now being detected in children and adolescents — type 2 diabetes," comments Frederick vom Saal, a specialist in endocrine disruptors from the University of Missouri in Columbia.
Even though the baseline levels of the protective adiponectin varied greatly from person to person, the work nicely demonstrates that low doses of bisphenol A influence the fat cells' output of adiponectin, says Nadal.
"The paper is important," he says.
Subscribe to Science News
Get great science journalism, from the most trusted source, delivered to your doorstep.
A study of mice by Nadal and colleagues, published in April in PLoS ONE, found that bisphenol A makes the pancreatic cells known as beta cells crank up their insulin output. This work follows research by Nadal, who is also affiliated with the Institute of Bioengineering at the Universidad Miguel Hernández de Elche in Alicante, and other scientists that demonstrated that low doses of bisphenol A made mice insulin-resistant.
The new study by Ben-Jonathan and colleagues is especially notable because it uses relevant doses and human tissues, says Nadal.