This is part one of a two-part series on the economics of dairy farming. Part II: "Organic Dairying Is on Upswing, But No Panacea," is available at Organic Dairying Is on Upswing, But No Panacea.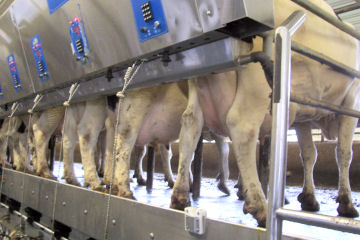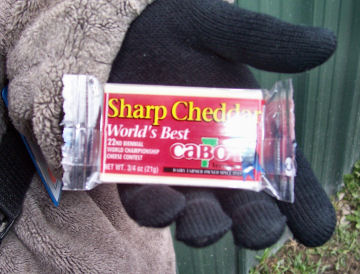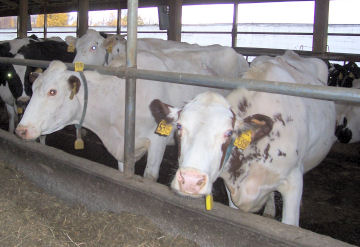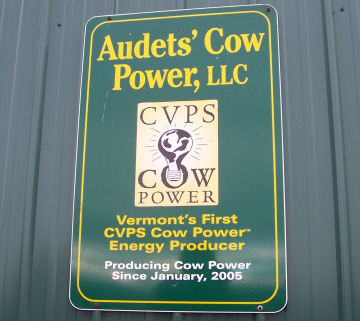 While at the Society of Environmental Journalists' annual meeting last month, I and several other writers toured northwest Vermont's dairy land, home to many family-owned and -operated farms. Some enterprises milk as few as a dozen cows. Others handle more than 50 times that many. A number of the farms specialize in organic milk and specialty cheeses. Others deliver large quantities of typical supermarket milk.
Science News headlines, in your inbox
Headlines and summaries of the latest Science News articles, delivered to your email inbox every Thursday.
Thank you for signing up!
There was a problem signing you up.
All of these dairying operations have at least one thing in common: a challenge making ends meet. The reason, according to several farmers and an agriculture economist we spoke with, is that dairy products are just too cheap. The stagnant commodity price for milk in the United States makes it hard for dairy farmers to earn a living wage.
The Blue Spruce Farm in Bridport is a prime example. It has 2,000 Holsteins and Jerseys and milks about half that number at any given time (the rest are calves, a few bulls, and cows that aren't lactating).
Subscribe to Science News
Get great science journalism, from the most trusted source, delivered to your doorstep.
Eugene and Marie Audet, Eugene's parents, his two younger brothers and their wives, and all of their children pitch in to work a 2,200-acre farm every day, year-in and year-out. They send 8,000 gallons of milk daily to nearby Montpelier, where Cabot Creamery makes it into cheddar cheese. How much the Audets receive for their milk varies according to vagaries of the marketplace.
Unfortunately, observes Marie Audet, Eugene's wife, the wholesale price of milk hasn't changed in 25 years. Traded in 100-pound units known as hundredweights, milk has sold since 1980 in the narrow range of $11 to $14. Farmers receive only 28 percent of the product's retail price; most of the money goes to wholesalers and retailers (see Milk Money).
You don't have to take the Audets' word that they're pinched by prices. The Washington, D.C.–based National Family Farm Coalition confirms that New England farmers are suffering from the lowest inflation-adjusted milk prices since 1980. However, feed costs have climbed steadily since then, as have the prices of building supplies, diesel fuel, veterinary bills, electricity, and living expenses.
Currently, Marie Audet says, Blue Spruce Farm is operating at a deficit. Producing milk costs her family $15 per hundredweight, yet the market is paying only $12 for that milk right now.
The dismal economy of dairy farming spurred the Audets to diversify their agricultural portfolio. Since January of last year, the farm has become a commercial electricity producer. The fuel: manure. Harnessing the energy in farm wastes illustrates one path that some milk producers are exploring to keep dairying alive as a sustainable enterprise.
Mining manure
Each adult cow produces some 30 gallons of manure per day, which the Audets' collect and channel into a microbial digester, an underground concrete container. The temperature there is kept at 101°F, the same as a cow's stomach. As bacteria nosh on nutrients in the manure, they generate methane.
The 3-week-long treatment process also sterilizes the wastes and kills weed seeds that would otherwise be spread around the farm. The Audets collect leftover liquid, by then nearly odorless, and later spread it on fields as fertilizer. The remaining compost-like solid wastes also have substantial value. The Audets use these solids, which include hay shards, as cow-barn bedding in place of the sawdust that the farmers used to purchase from local sawmills at a cost of more than $1,000 per week.
However, the most important product of the new setup is methane, a greenhouse gas but also a combustible fuel. All methane produced in the digester is collected and piped into an engine that spins a generator and creates electricity. The Audets sell the power to their local electric utility, Central Vermont Public Service.
Each cow on the farm produces enough manure to keep two 100-watt light bulbs burning perpetually. Blue Spruce Farm's total electricity yield last year was 1.2 million kilowatt-hours.
The Audets' farm is the first in Vermont to sell electricity made from manure. A representative of the utility says that five other Vermont Farms could also be producing power by next year. These farms, each milking more than 500 cows, are individually expected to produce 1.2 million to 3.5 million kilowatt-hours of electricity a year.
The utility's customers are helping finance the dairy-waste digesters. In a program called Cow Power, any household served by Central Vermont Public Service can volunteer to receive from one-quarter to all of its electricity from farms, a choice that includes paying a 4-cents-per-kilowatt-hour premium. A homeowner opting for all cow power typically sees a $20 increase on the monthly electric bill. The utility passes on to farmers the going market price for any electricity they generate—plus the 4-cent-per-kilowatt surcharge collected from utility customers.
On Oct. 26, the day our journalists' group visited the Audets' farm, the utility announced that it had signed a contract making Green Mountain College Vermont's first cow-powered educational facility. College Provost Bill Throop noted that 50 percent of the power for the school's main campus in Poultney will be from farmers' methane operations. That source will also power all of the school's Killington Campus, the college president's home, a campus farm, an inn, and an alumni facility. Overall, the college expects to use some 1.2 million kilowatt-hours of methane-based electricity per year.
While the electricity will cost the college substantially more per year than usual, Throop contends that "enrolling in … Cow Power will fundamentally change our environmental footprint." And that's something that Throop says is important for an institution "focused on sustainability at every level—from how we teach to how we use energy."
The provost notes that the cow-power investment will reduce the school's carbon emissions by approximately 3,500 metric tons per year, "or the equivalent of removing 758 passenger cars from use for a year."
Marie Audet says that the income from electricity is nice but hardly making her family rich. Currently, she notes, the farm's power operation merely breaks even. She says her hope is that the family's investment in power generation, "which remains a work in progress," may turn a profit for the farm in about 7 years.
Part II: "Organic Dairying Is on Upswing, But No Panacea," is available at Organic Dairying Is on Upswing, But No Panacea.
---
If you would like to comment on this article, go to the Food for Thought blog.