Parenting advice gets a fact-check
A new website attempts to fight parenting misinformation.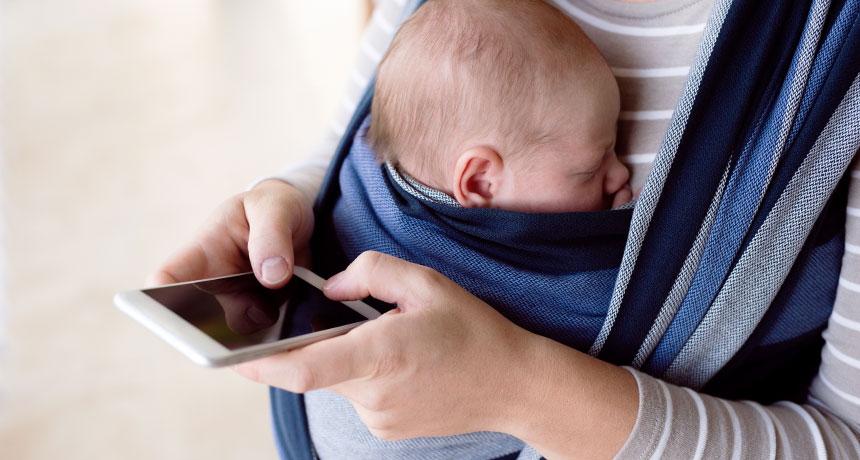 Raising babies is a combination of the ridiculous, the joyful and the difficult. And while I am most definitely biased, I suspect that there's something even more difficult about raising babies in the Information Age.
A smartphone can be a powerful tool. Information abounds online, and some of it is excellent. But in the hand of an exhausted, worried new parent, a smartphone can turn ugly. Sometimes, parenting information found online is no good, even though it seems reputable. That's something I learned firsthand after my first daughter was born. What I would give to have back the hours I wasted scrolling questionable websites and even more questionable parent forums.
My struggle to sort good information from bad became the impetus for Growth Curve — a blog based on science, presenting facts (or lack thereof) to help parents make the best decisions for their growing families.
So imagine my delight when I heard from the founders of the new website Parentifact.org. It describes itself as "what happens when two journalists have a baby," and it's a breath of fresh air for parents who want solid information quickly.
Founded by Lee and Elisa Procida, two former newspaper reporters, Parentifact's goal is to help combat the spread of misinformation about parenting. Like my experience, the birth of their baby led the Procidas to ask why it's so hard to find clear, fact-based answers to basic parenting questions. (They wrote a long piece attempting to answer this question, featuring yours truly.)
So now, the two parents post well-researched and concise answers online to questions such as, "Should I bank my baby's cord blood?" and "What's normal baby poop color?" Something I especially like is that the answers come immediately — you'll find out right away that medical experts don't usually recommend cord banking, and that any color other than red, black or white is A-OK.
The website also has a handy internet search tool that pulls from only vetted sources with solid information, such as the American Academy of Pediatrics, the Centers for Disease Control and Prevention and PubMed, a gigantic database of published research.
I'm delighted to see this effort, and I hope that more websites like this pop up soon. Little by little, the good information that parents find online may come to outweigh the bad.