Remember a few years ago when there was that national ruckus about U.S. patients getting their prescriptions filled in Canada to save money? The party line that federal regulators gave us was that this was a risky business because there could be no assurances that drugs purchased from sources outside the United States were safe or even contained the recipes implied by the packaging.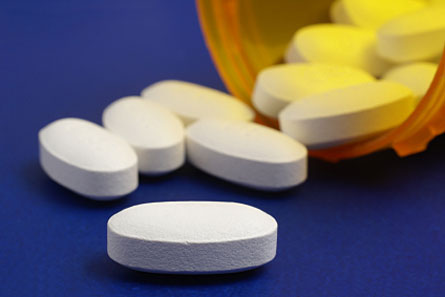 While that may well be true, our federal regulators neglected to tell us that we're already consuming foreign drugs. While patients weren't supposed to go outside the country for their medicines, hospitals, pharmacies and doctors already do — big time.
"Most prescription medications used in the United States are manufactured abroad," according to Irfan A. Dhalla of the University of Toronto and Allan S. Detsky of Mt.SinaiHospital, also into Toronto. The majority of those imports are being made in developed countries, principally in Europe and Japan, they report in the Sept. 24 Journal of the American Medical Association. Increasingly, however, India and China are moving into the international pharmaceutical business.
Science News headlines, in your inbox
Headlines and summaries of the latest Science News articles, delivered to your email inbox every Thursday.
Thank you for signing up!
There was a problem signing you up.
Currently, these commentators point out, "China is the world's leading producer of bulk active pharmaceutical ingredients." They supply hosts of drug manufacturers elsewhere. And India, the new JAMA editorial reports, "has the largest number of manufacturing facilities approved by the U.S. Food and Drug Administration outside the United States."
Such imports offer a major advantage to consumers. A one-month supply of the 10-milligram/day dose of atorvastatin – a cholesterol-lowering drug — costs $85.99 when purchased as a U.S.-made name-brand medicine (Lipitor).  Buy a month's supply of the generic form of this drug in India and it'll run you only $4. With Americans already spending some $20 billion a year on cholesterol-lowering statins, cutting the price even in half would result in savings equal to four times FDA's annual budget, Dhalla and Detsky note.
However, drug imports may also pose risks. First, there can be supply disruptions when wars, natural disasters, or political upheaval ravage overseas regions where pharmaceuticals are made. More importantly, there's a risk that foreign manufacturers may employ shoddy or erratic production processes, resulting in ineffective or adulterated products. And such bad drugs are hard to head off, Dhalla and Detsky argue, because FDA doesn't have the budget to inspect foreign facilities.
That could be remedied, they propose, by requiring that manufacturers of any imported pharmaceutical ante up the funds for every-other-year FDA inspections of these facilities.
Subscribe to Science News
Get great science journalism, from the most trusted source, delivered to your doorstep.
Then again, these concerns could offer a potent argument against outsourcing the manufacturing of essential medicines. Especially with the constant horror stories of adulterated — sometimes lethally toxic — products being produced in China, where domestic regulations are lax, maybe Americans will decide that there are some things we just can't yet depend on others to do for us. I mean, if Uncle Sam doesn't have enough regulators to inspect all of our ports, food animals, and chemical plants, can we really expect the feds to invest in a cadre of highly reliable inspectors to investigate production facilities overseas — often in regions where English might not be even a second language? And would jet lag or other impediments compromise the efficacy of this traveling band of inspectors?
I don't doubt that eventually India, China and other developing countries will acquire first-rate manufacturing skills. But, IMHO, maybe this isn't one area where we want to jump the gun?