The National Academies Press, the publishing arm of the National Academy of Sciences, has some money to produce a small series of "authoritative" reports on topical issues in science. But its bankroll isn't infinite (then again, who's is), so NAP has to select just a handful of subjects to tackle — at least initially. And we get to weigh in.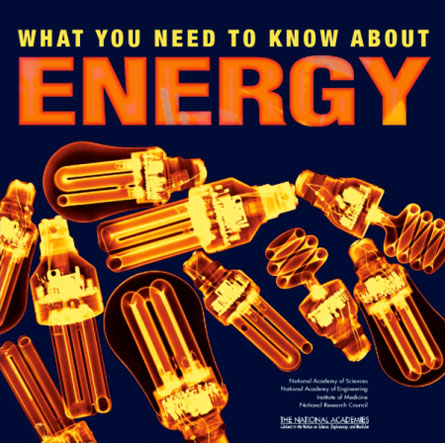 Indeed, this week NAP began actively soliciting our opinions via a tiny online questionnaire. "We're using the survey to get a sense of what the science-interested public is most interested in," explains Stephen Mautner, NAP's executive editor. "Just when we need to have scientific information more than ever," he says, "there's been this slagging — we're seeing less and less of it going out. [Perhaps because of those darn newsroom cutbacks?] So I guess we [at NAS] felt we were in a position to do something about this, in our own small way."

The survey's developers claim that it takes only two minutes to participate. That was being generous. I completed it in about 40 seconds — a strong clue to how detailed it is. In fact, it just lists 28 topics, from the future of aviation and aging populations to toxic agents in the environment and stem-cell research. Look them over, check out what's included in the proposed topics (based on a hot-linked version of the list on the lower half of the page), and then select the five you'd most like to learn more about. That's not quite how NAP phrased it, but that's what Mautner says his team meant. Then answer a few anonymous questions about yourself.

Select carefully because once you finish this micro-survey you won't get another chance to correct your selections — or vote again. And don't dawdle. The questionnaire is only guaranteed to remain live until Jan. 16. For taking part, you can view and download a prototype 32-page report on energy.

The candidate subjects are all ones on which NAS has developed expert panels. Through the upcoming series of reports, "we'll leverage the kind of advisory work that we do here [at NAS] to reach broader audiences with authoritative information," Mautner says. The original series will be geared to people of high-school age and older.

What about kids, who also need access to authoritative material on topical science subjects? A similar series is on the drawing board for the middle-school set, Mautner says, but won't begin for at least a year.