A Chinese space station will fall to Earth this weekend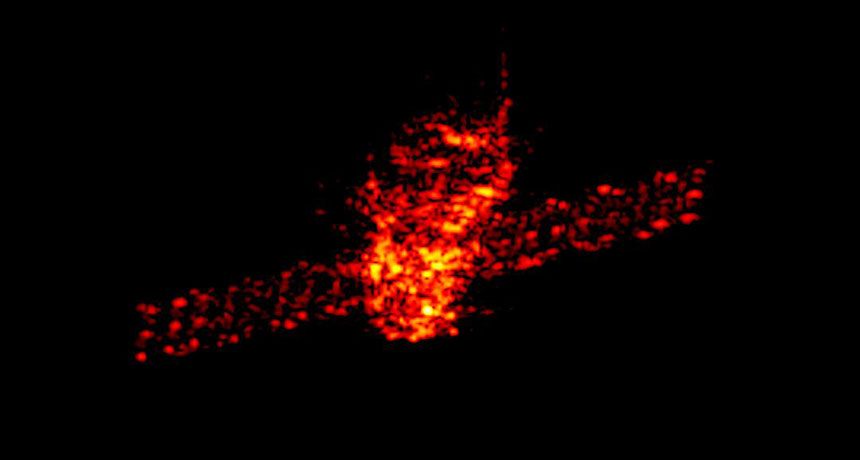 China's first space station, Tiangong-1, is expected to fall to Earth sometime between March 31 and April 1. No fooling.
Most of the 10.4-meter-long station will burn up as it zooms through Earth's atmosphere. But some parts will survive and reach the ground, according to the European Space Agency's Space Debris Office. No one can be sure where or when those pieces will hit. Even within hours of the station reaching the atmosphere, the final hit zone predictions will cover thousands of kilometers. ESA predicts that any latitude between 42.8° N (so as far north as Chicago) and 42.8° S (down to Tasmania) is fair game. The geometry of the station's orbit means that the edges of that zone are more likely to be hit than the equator.
Much of that area is oceans or uninhabited. "The personal probability of being hit by a piece of debris from Tiangong-1 is actually 10 million times smaller than the yearly chance of being hit by lightning," according to ESA. (If you're wondering, the annual chance of getting zapped in the United States is 1 in 1,083,000.)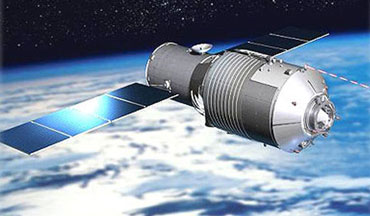 Launched in 2011, Tiangong-1 — which means Heavenly Palace — was visited twice by Chinese astronauts, in 2012 and in 2013. The craft was supposed to last only two years, and China put it into sleep mode after the second visit to prepare to steer it back to Earth for a controlled reentry. But in March 2016, the Chinese space agency announced that they had lost contact with the craft and expected it to reenter the atmosphere
sometime in 2017
.
Reentry is unlikely to be dangerous, but it will look cool. The disintegrating space station will blaze through the sky like a fireball. ESA and the Chinese space agency are running daily updates on the station's location, so check back to see if it will be visible where you are.