Rosetta probe to start listening for the lost lander Philae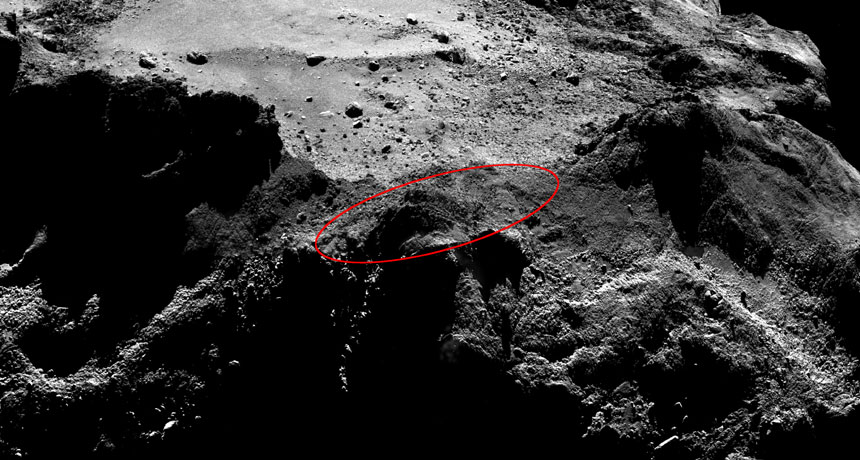 Are you there Philae? It's me, Rosetta.
On March 12, the European Space Agency's Rosetta probe will start listening for a signal from the lost lander Philae, missing in action since its rough landing on comet 67P/Churyumov–Gerasimenko on November 12. Rosetta's orbit is taking the spacecraftover Philae's suspected hideout, so for the next eight days, Rosetta will send a signal to the lander and listen for a response.
As the comet swings around the sun in the coming months, Philae might be able to recharge its solar-powered batteries. Engineers don't expect to hear from Philae just yet, but given that Rosetta will be in the neighborhood, they have decided to try.