Saturn may be getting a new moon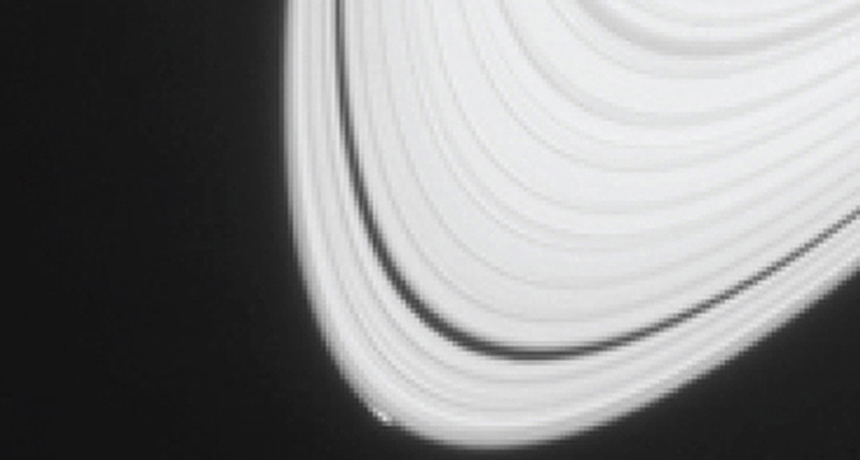 An icy object within Saturn's rings may be a new moon in the making.
Images taken April 15, 2013, with NASA's Cassini spacecraft captured an arc at the edge of the planet's rings that appeared 20 percent brighter than everything around it. The arc, along with protusions in the rings' usually smooth edge, suggest that something is tugging on the ice and rock circling Saturn, scientists report April 14 in Icarus. The observations suggest that the object is no more than a kilometer in diameter and may provide details about how the planet's known moons formed.