Some Stone Age humans returned to Africa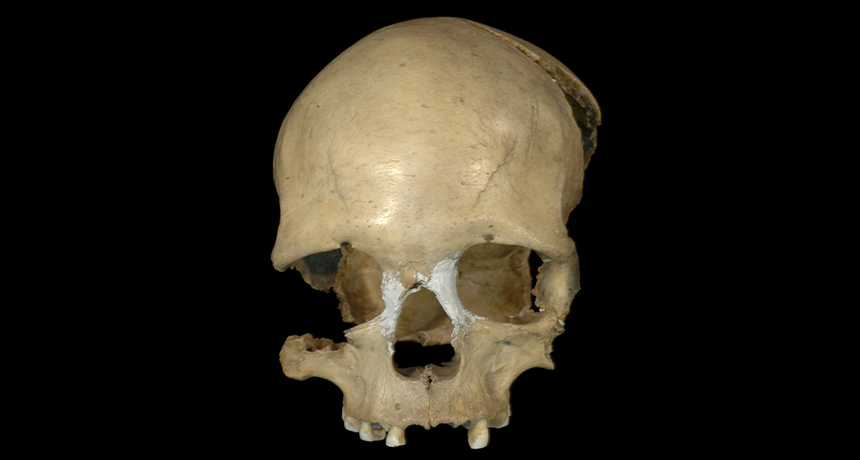 DNA from an ancient woman who lived in what's now Romania indicates that people in Asia trekked to Africa starting between 45,000 and 40,000 years ago.
Evidence for this back-to-Africa trip comes from the partial remains of a 35,000-year-old Homo sapiens discovered in a Romanian cave more than 60 years ago. A distinctive pattern of alterations to mitochondrial DNA extracted from two of the teeth are similar to alterations seen in mitochondrial DNA of present-day North Africans, signaling an evolutionary connection, the team proposes May 19 in Scientific Reports.
After evolving in Africa around 200,000 years ago, human populations spread out of the continent by 50,000 years ago. The ancient Romanian woman's DNA came from a maternal line that originated in West Asia after humans initially left Africa but then ended up in North Africa, the scientists propose.