Coral bleaching event is longest on record
Heat-related damage to corals expected to continue into 2017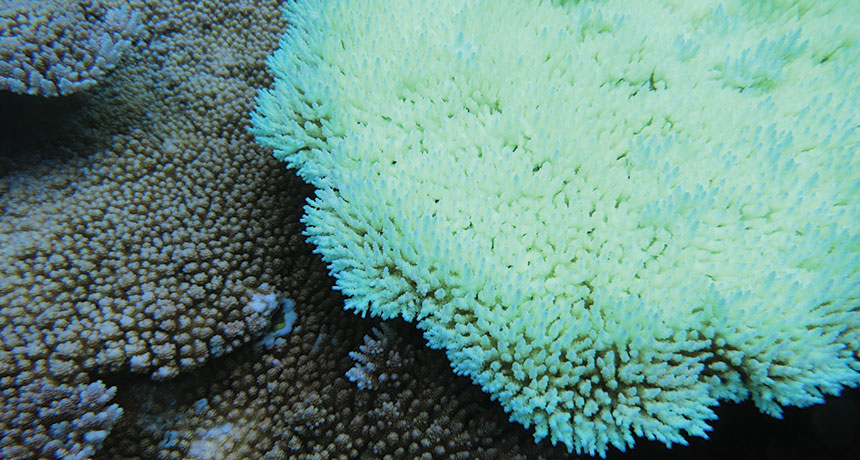 Coral reefs won't be out of hot water anytime soon. A global bleaching event that began in June 2014 is the longest on record and now covers a larger area than ever before. What's worse, it shows no signs of ending.
Global warming exacerbated by the latest El Niño is to blame, National Oceanic and Atmospheric Administration scientists reported Monday at the 13th International Coral Reef Symposium in Honolulu. Since 1979, periodic mass bleachings covering hundreds of kilometers have only lasted for "a year or so," said NOAA Coral Reef Watch Coordinator Mark Eakin. But this one has dragged on for two years, threatening more than 40 percent of reefs globally, and more than 70 percent in the United States.
When corals are stressed by heat, they reject the colorful algae living inside them and turn a ghostly white. Those algae are a major source of food, so reefs can die if conditions don't improve.
NOAA scientists aren't sure what will end this episode. It could extend into 2017, and more frequent events are possible in the future, the scientists said. "Climate models suggest that most coral reefs may be seeing bleaching every other year by mid-century," Eakin added. "How much worse that gets will depend on how we deal with global warming."