Huge, yet not quite life-size
On Nov. 21, the Carnegie Museum of Natural History in Pittsburgh will unveil the world's largest dinosaur mural, a 180-foot-long portrayal of creatures and plants that lived in the western United States about 150 million years ago.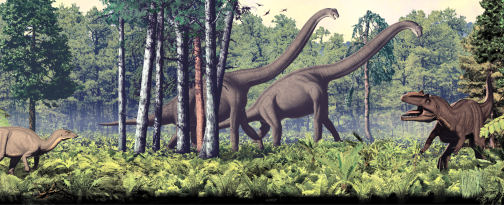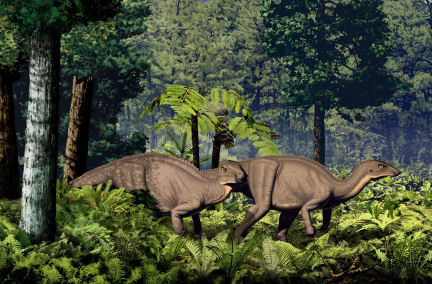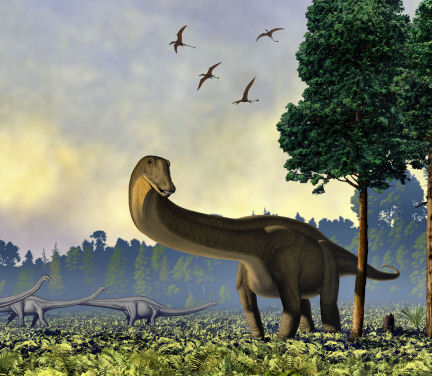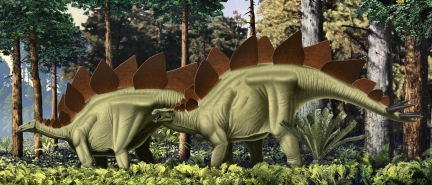 The mural is part of a 30-month, $36 million renovation and expansion of the museum's dinosaur halls, says Matt Lamanna, assistant curator of vertebrate paleontology. Stars of the mural include the 82-ft-long Brachiosaurus and 30-ft-long Allosaurus (center and right in excerpt above). It also features a spike-tailed Stegosaurus, flying reptiles, and a chipmunk-size burrowing mammal called Fruitafossor ((SN: 4/30/05, p. 285). Remains of these creatures have been found in the Morrison formation, a set of strata found in a swath that stretches from Wyoming to New Mexico, says Lamanna. Fossils in those rocks chronicle life on a floodplain near an inland sea in an era long before the evolution of grasses and flowering plants. Philadelphia-based paleoartists Robert F. Walters and Tess Kissinger painted the Morrison mural and several others to be unveiled at the museum next week. "We've been working on this mural for 2 years," says Walters. "The fact we've painted a record breaker is just starting to sink in."
Subscribe to Science News
Get great science journalism, from the most trusted source, delivered to your doorstep.
---
Additional excerpts from the mural are shown below, courtesy of Walters & Kissinger, LLC.