Marijuana use weakens heart muscle
Young, male, healthy pot smokers at high risk of stress cardiomyopathy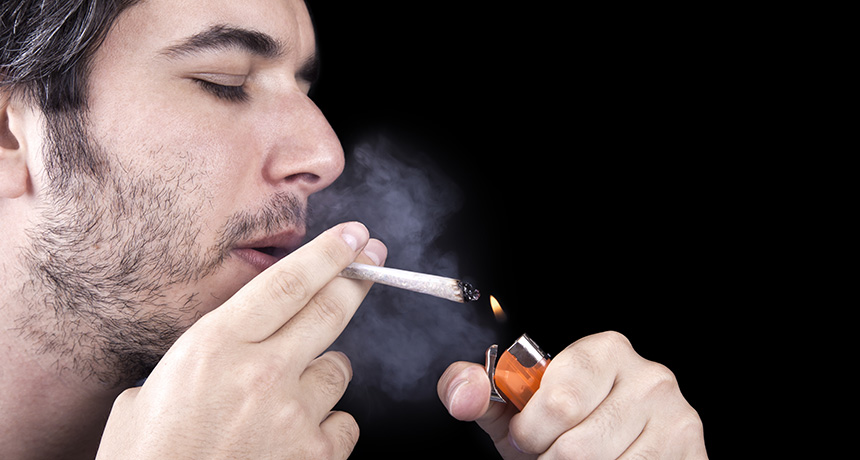 NEW ORLEANS — Marijuana use is associated with an almost doubled risk of developing stress cardiomyopathy, a sudden life-threatening weakening of the heart muscle, according to a new study. Cannabis fans may find the results surprising, since two-thirds believe the drug has no lasting health effects. But as more states approve recreational use, scientists say there's a renewed urgency to learn about the drug's effects.
An estimated 22 million Americans — including 38 percent of college students — say they regularly use marijuana. Previous research has raised cardiovascular concerns: The drug has been linked to an increased risk of heart attack immediately after use, and a 2016 study in rodents found that one minute of exposure to marijuana smoke impairs the heart's inner lining for 90 minutes, longer than tobacco's effect.
The new study, presented November 13 during the American Heart Association's Scientific Sessions, examined the occurrence of stress cardiomyopathy, which temporarily damages the tip of the heart.  Researchers from St. Luke's University Health Network in Bethlehem, Pa., searched a nationwide hospital database and found more than 33,000 admissions for stress cardiomyopathy from 2003 to 2011. Of those, 210 were identified as marijuana users, and had about twice the odds of developing the condition, said Amitoj Singh, who led the study. Young men were at highest risk and more likely to go into cardiac arrest despite having fewer cardiovascular risk factors. Notably, the number of marijuana-linked cardiomyopathies increased every year, from 17 in 2007 to 76 in 2011. "With recent legalization, I think that's going to go up," Singh said.