Normal 0 false false false MicrosoftInternetExplorer4 On August 1, the moon cast its shadow on Earth while passing directly between the planet and the sun during a total solar eclipse. For several minutes, the moon blocked the majority of the sun's light.
The shadow of this particular eclipse swept across Earth in a slim path that stretched from northern Canada to northern China. People in parts of Canada, northern Greenland, the Arctic, central Russia, Mongolia and China watched as the sun seemed to disappear behind the moon. To watch a video of the total solar eclipse as seen from China, click here.
Science News headlines, in your inbox
Headlines and summaries of the latest Science News articles, delivered to your email inbox every Thursday.
Thank you for signing up!
There was a problem signing you up.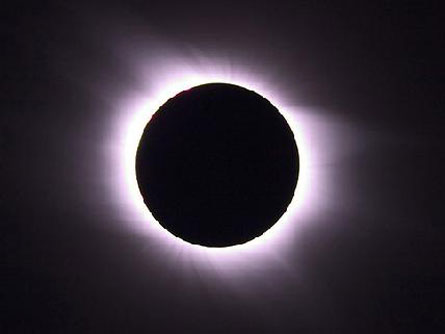 Spectators also saw the sun's outer atmosphere, the solar corona, which is visible to the naked eye only when the moon totally obscures the sun: a phenomenon called totality.
The next eclipse of this kind will occur on July 22, 2009. Spectators in India, China, a handful of Japanese islands and the South Pacific will get to watch the moon cast a shadow on the Earth and again block out most of the sun's light for several minutes.