Nepal is reeling from an unprecedented dengue outbreak
Climate change may be making the Himalayan nation hospitable to disease-carrying mosquitoes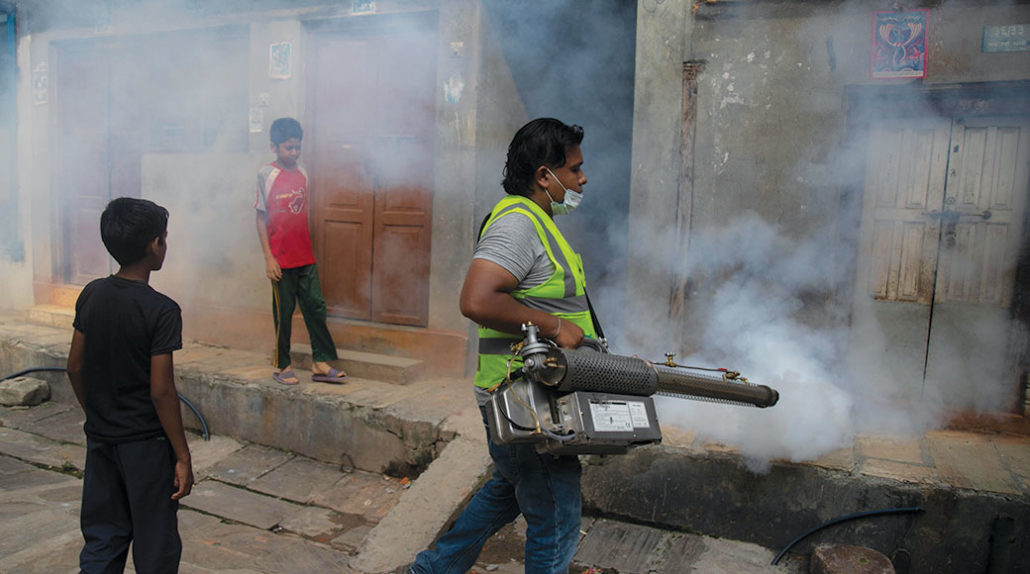 KATHMANDU, Nepal — When mosquito season brought past dengue outbreaks to regions across the Asian tropics, Nepal hardly had to worry. The high-altitude Himalayan country was typically too chilly for the disease-carrying insects to live. But with climate change opening new paths for the viral disease, Nepal is now reeling from an unprecedented outbreak.
At least 9,000 people — from 65 of Nepal's 77 districts — have been diagnosed with dengue since August, including six patients who have died, according to government health data.
"We have never had an outbreak like this before," says Dr. Basu Dev Pandey, director of the Sukraraj Tropical and Infectious Diseases Hospital in the nation's capital, Kathmandu. With dozens of people lined up for blood testing on September 26 at the nearby fever clinic, set up this year to handle the outbreak, Pandey continues: "People are afraid."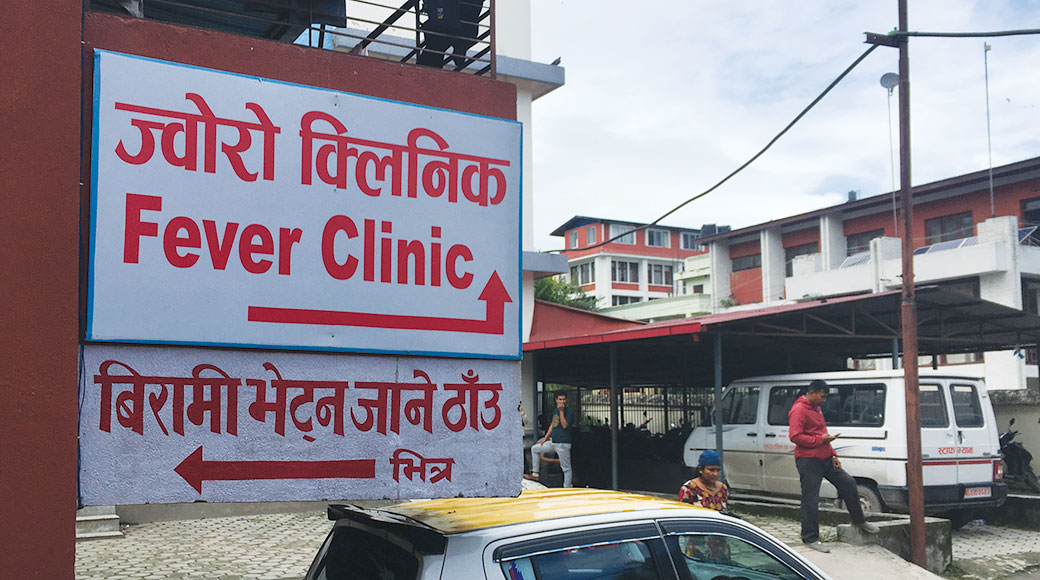 Dengue is carried by the Aedes aegypti and A. albopictus mosquitoes, and has long been associated with warmer, low-lying tropical climates where the insects thrive. But for years, researchers have warned that dengue and other mosquito-borne illnesses would spread into new regions, as climate change brings warmer temperatures and alters rainfall patterns so that cooler regions become more hospitable for mosquitoes (SN: 9/15/11).
Nepal is proving to be a real-world example of this change. The country had its first-ever dengue outbreak in 2006, but only a handful of people were affected that year from lowland districts along the southern border with India.
"Climate change has created the conditions for the transmission of dengue at higher elevations," says Meghnath Dhimal, chief research officer at the Nepal Health Research Council, a government agency based in Kathmandu. Atmospheric temperatures in the Himalayan Mountains have been increasing by an average of 0.2 degrees Celsius per decade. So across Nepal, there are increasingly more days each year that fall into the ideal temperature range for A. aegypti of 20° to 30° Celsius, Dhimal says. Areas like the capital are having fewer summer nights and days below 15° C, around where mosquitoes tend to stop feeding.
Nepal also saw its heaviest monsoon rainfall in a decade in July, with severe flooding reported across the country. Floods typically lead to the pooling of stagnant water, prime breeding grounds for mosquitoes. In recent years, the country started spraying insecticide to control mosquito populations in Kathmandu, which sits in a mountain valley about 1,400 meters above sea level.
The disease, which had caused severe outbreaks in only nine countries before 1970, is now endemic in more than 100 countries, according to the World Health Organization. An estimated 390 million people worldwide get dengue infections every year, with about a quarter developing symptoms, researchers said in a 2013 paper in Nature.
Some of that spread is explained by urbanization as well as global travel and trade. But studies show that atmospheric temperatures are the most important drivers for dengue distribution and risk, followed by rainfall patterns, according to a 2016 review paper in Environmental Research.
With climate change, "warmer temperatures can affect both the mosquito and the virus," says coauthor Kristie Ebi, a public health expert at the University of Washington in Seattle. A hotter climate helps mosquito larvae develop faster into adulthood, while also increasing the rate at which the dengue virus replicates within the mosquito, she says.
Subscribe to Science News
Get great science journalism, from the most trusted source, delivered to your doorstep.
"There seems to be dengue outbreaks worldwide this year," Ebi says. In August, for example, the Philippines declared a national emergency after dengue killed some 300 people and was suspected of sickening another 77,000 in the first 20 weeks of 2019 — almost double the number of cases reported during the same period the previous year in the Southeast Asian island nation.
And worldwide, it's only going to get worse, according to a study published June 10 in Nature Microbiology. In that work, researchers built a map of global dengue distribution in 2015, and then predicted how climate change as well as socioeconomic and population trends would make new areas suitable for dengue transmission. By 2050, those areas would include cities in coastal China and Japan, southern Africa and the southeastern United States, epidemiologist Janey Messina at the University of Oxford and her colleagues find.
Similar trends also are expected — if not already seen — for other insect-driven viral diseases, including West Nile virus (SN: 11/28/18), chikungunya (SN: 6/2/15) and tick-borne Lyme disease (SN: 8/9/17).
Scientists have been working to develop a vaccine against dengue (SN: 6/15/16), but there is still no proven cure. Doctors can only ease symptoms that include headache, high fever, severe muscle pain, nausea and skin rash. Without treatment for symptoms, the disease can be deadly, killing roughly 20,000 people a year, according to WHO. Even with treatment, people are typically sick and unable to work for several weeks if not months.