A new way to make bacteria glow could simplify TB screening
The stain could also speed up tuberculosis drug-resistance tests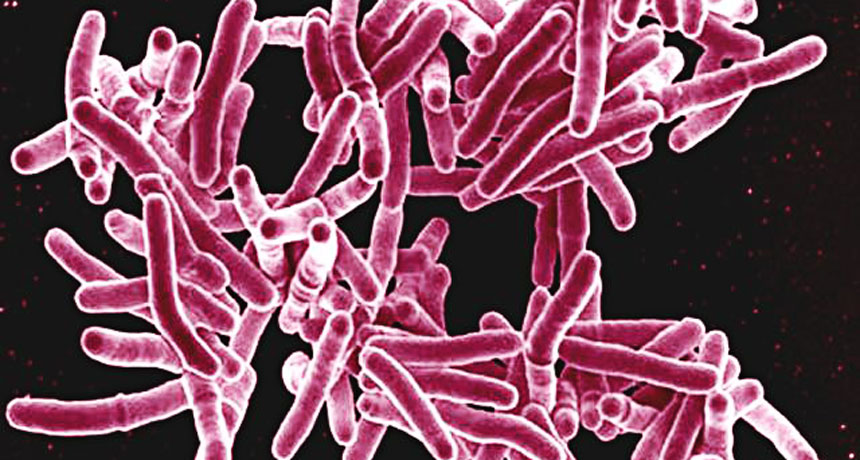 A new molecule that reveals active tuberculosis bacteria in coughed-up mucus and saliva could simplify TB diagnoses and speed up tests for detecting strains of the disease that are resistant to drugs.
This synthetic molecule is a modified version of a sugar that TB bacteria consume to help build their cell walls. The sugar is tagged with a dye that lights up under a fluorescent microscope — but only if the dye isn't surrounded by water. Dubbed DMN-Tre, the hybrid molecule stays dark until it enters a fatty, water-repellant layer in a TB bacterium's cell wall, where it starts to glow, researchers report online February 28 in Science Translational Medicine.
Standard tests use dyes that stain a bunch of different bacteria, so technicians have to bleach the dye off everything except the TB cells, says Sumona Datta, a tuberculosis researcher at Imperial College London not involved in the work. But that chemical washing is time-consuming and prone to error. Since DMN-Tre only glows when it's gobbled up by TB or one of its close relatives, the molecule could offer a simpler, more reliable diagnosis, she says.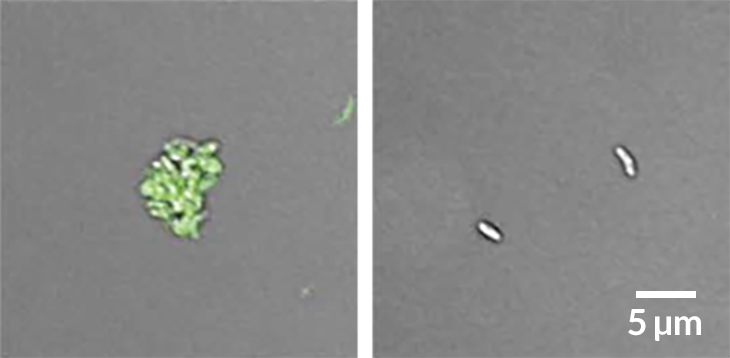 Tuberculosis killed 1.7 million people worldwide in 2016, according to the World Health Organization. And rampant resistance to drugs is making the disease harder to fight.
Chemical biologist Carolyn Bertozzi, a Howard Hughes Medical Institute investigator at Stanford University, and colleagues tested the new molecule on mucus-saliva mixtures hacked up by 16 people with tuberculosis. The molecule flagged TB microbes in the samples after a couple of hours, and it revealed similar amounts of bacteria as the standard staining technique — without the hassle of post-dye chemical washing.
"That's pretty impressive," says Jianghong Rao, a chemist and radiologist at Stanford not involved in the work. But DMN-Tre needs to be tested in a larger clinical trial before being ready for prime time, he says.
The new TB screening technique may also have an edge in checking whether patients respond to treatment, says Eric Rubin, a microbiologist at Harvard University. Because the molecule only lights up when eaten by healthy, hungry TB bacteria, it won't flag microbes that have been crippled or killed by antibiotics as typical tests do. So if there are still lots of glowing microbes in phlegm from patients treated with an antibiotic, a doctor knows to try a different drug. 
While current drug-resistance tests can take weeks or months, DMN-Tre reveals how drug-treated bacteria are faring within a few hours. "That's tremendously exciting," says Carlton Evans, also a tuberculosis researcher at Imperial College London not involved in the study. Speedy drug-resistance tests (SN Online: 12/7/14) could help researchers predict sooner which antibiotics stand the best chance of taking down TB bacteria.