Pandas have ultrasonic hearing
Their hearing exceeds ranges observed in polar bears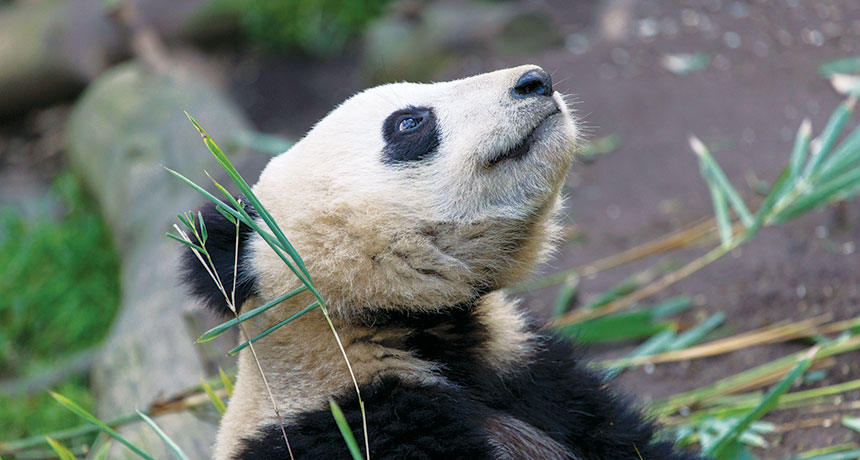 Giant pandas have better ears than people — and polar bears. Pandas can hear surprisingly high frequencies, conservation biologist Megan Owen of the San Diego Zoo and colleagues report in the April Global Ecology and Conservation.
The scientists played a range of tones for five zoo pandas trained to nose a target in response to sound. Training, which took three to six months for each animal, demanded serious focus and patience, says Owen, who called the effort "a lot to ask of a bear."
Both males and females heard into the range of a "silent" ultrasonic dog whistle. Polar bears, the only other bears scientists have tested, are less sensitive to sounds at or above 14 kilohertz. Researchers still don't know why pandas have ultrasonic hearing. The bears are a vocal bunch, but their chirps and other calls have never been recorded at ultrasonic levels, Owen says. Great hearing may be a holdover from the bears' ancient past.