Pictures of young star show unusual outbursts
Ejections from stellar newborn move faster, differently than astronomers thought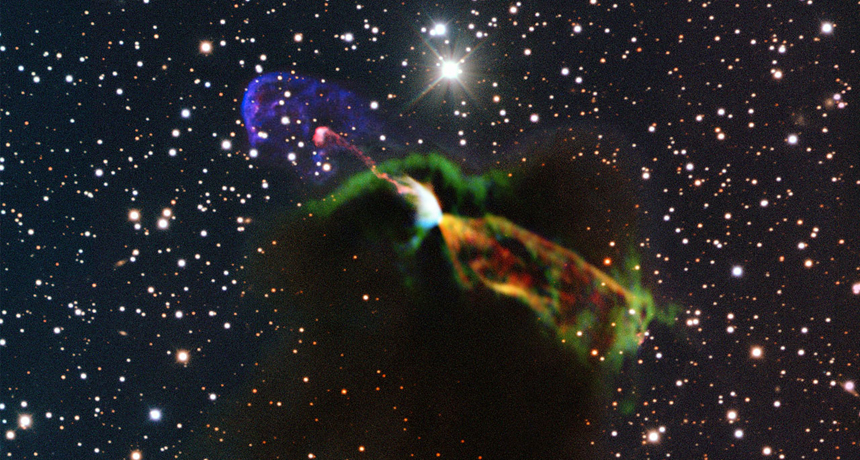 New images of a young star suggest that its ejections move much faster and have more energy than previously thought.
As a young star bursts to life, it throws off material at speeds up to 1 million kilometers per hour. When the material collides with the surrounding cloud of gas and dust, the space region glows, creating what's called a Herbig-Haro object.
Images of the glowing cloud Herbig-Haro 46/47 (pictured), which sits about 1,400 light-years away in the southern constellation Vela, revealed something unusual. Ejections moving toward Earth (pink and purple, upper left) slam directly into the surrounding cloud, while material flowing away (orange and green, lower right) escapes it. The star has an unexpected outflow that is also boring a hole through the surrounding cloud and could be coming from a lower-mass neighbor.
Scientists describe the observations, made with the Atacama Large Millimeter/submillimeter Array and the New Technology Telescope in Chile, August 14 in the Astrophysical Journal.