China is set to launch a satellite to support a future lunar rover
The rover will be the first to visit the farside of the moon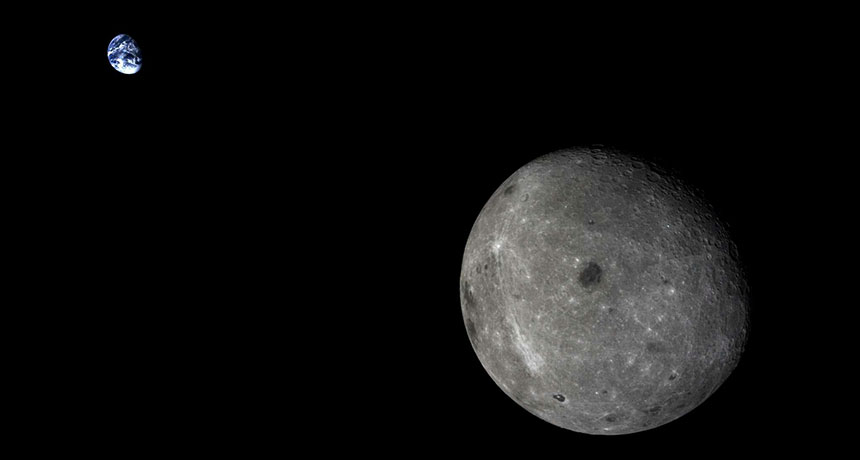 Editor's note: The Chang'e-4 relay satellite successfully lifted off from the Xichang Satellite Launch center at 5:28 a.m. Beijing time on May 21 (5:28 p.m. EDT on May 20).
The Chinese space program is set to launch a satellite aimed at supporting future communications from a planned mission to the farside of the moon.
The Chang'e-4 mission, which will include a rover and a lander, would be the first to visit the moon's farside. In the first of a two-launch plan to get all the pieces in place, the supporting relay satellite, named Queqiao, is scheduled to lift off from the Xichang Satellite Launch Center on May 21, Chinese media report. The three-day launch window opens at 5 a.m. Beijing time (5 p.m. EDT on May 20), according to the Chinese online news site GB Times.
Queqiao will go to an orbit beyond the moon that will allow it to communicate simultaneously with points on both the moon and Earth. It will also carry a Dutch-built radio telescope, which will be switched on in 2019 to search for long-wavelength signals from the universe's first stars.
The Chang'e-4 rover and lander were originally built as backups for the Chang'e-3 mission, which landed two spacecraft on the moon in 2013. Another 2019 mission, Chang'e-5, aims to bring back the first rocks from the moon since Apollo 17 in 1972.
The Chang'e missions are named for the Chinese moon goddess. The satellite's name comes from another Chinese myth about two lovers separated by the Silver River, also known as the Milky Way. According to the myth, a flock of magpies form a bridge called the Queqiao once a year so the lovers can meet.