Too much light slows brown fat, suggesting link with obesity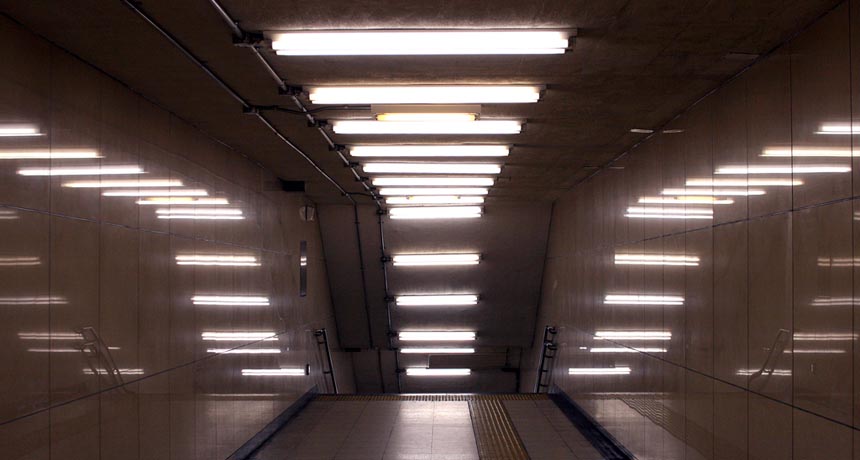 Brown fat is supposed to be the friendly kind of fat. But making the days longer with artificial light may turn brown fat into an enemy in the battle against obesity, a mouse study suggests.
Compared with mice experiencing normal light cycles, mice exposed to longer periods of light gained fat — not because they were eating more or moving less, but because their brown fat wasn't working efficiently. Brown fat in these mice converted fatty acids and glucose to heat more slowly than brown fat in mice experiencing normal days, researchers report May 11 in the Proceedings of the National Academy of Sciences. 
Finding a way to boost brown fat's activity may combat the negative effects of extended time spent in artificial light, the scientists suggest.