The 2005 hurricane season in the North Atlantic Ocean shattered records. According to the National Hurricane Center in Miami, 26 tropical storms this year had winds of at least 63 kilometers per hour (39 miles per hour), the point at which hurricanes are named. The previous record, from 1933, was 21 named storms. For the first time, the alphabetical list of names wasn't long enough; after Hurricane Wilma, storms were tagged with Greek letters. Each year's list has only 21 names, since it excludes those beginning with Q, U, X, Y, or Z.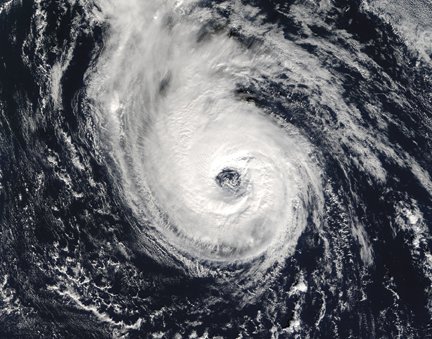 Of the named tropical storms, 14 became hurricanes, a tally that smashed the previous record, set in 1969, of 12 in a season. Seven 2005 storms became category 3 hurricanes, with winds exceeding 178 km/hr (111 mph). Four of this year's hurricanes struck the U.S. mainland with category 3 strength or greater, which breaks the record of three landfalls by major hurricanes, set just last year.
For the first time since 1851, three storms in one season—Katrina, Rita, and Wilma—reached category 5 status, with winds exceeding 249 km/hr (155 mph). Wilma was the strongest storm ever recorded in the North Atlantic.
Epsilon, the last named storm of the year, achieved hurricane status 2 days after the hurricane season's traditional end on Nov. 30.