Carlos Argüelles hunts for particles beyond the standard model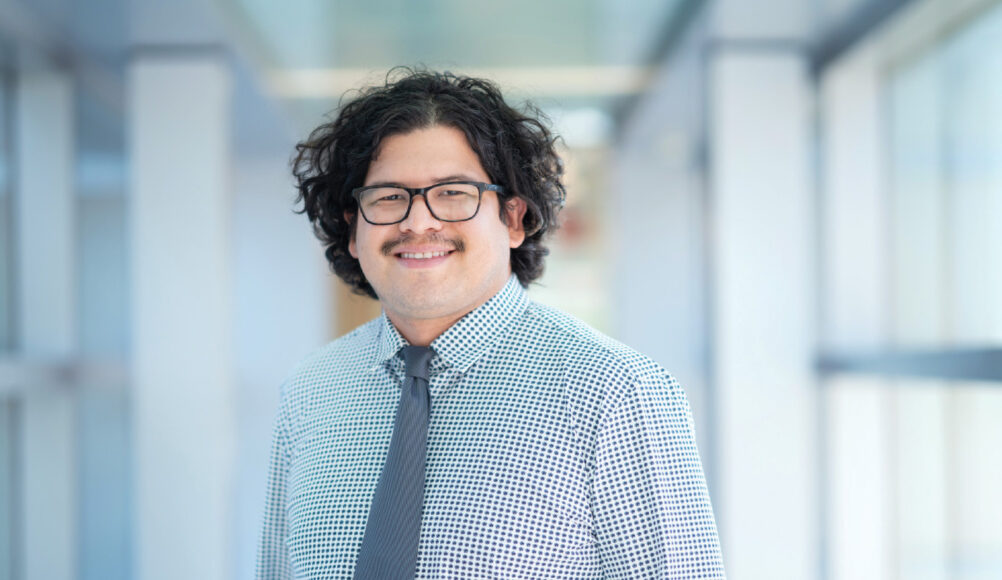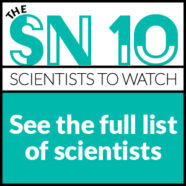 If you saw Carlos Argüelles-Delgado's childhood bedroom — the whiteboard for working out problems, the math textbooks they asked for as birthday gifts — you'd likely not be surprised that this kid would grow up to push the boundaries of modern physics.
For years, physicists have known that the most successful theory to describe what the universe is made of, called the standard model, is broken. By prying at one of the biggest cracks in the framework — neutrinos — Argüelles aims to discover what's next for the field.
Neutrinos are mysterious even for subatomic particles. They're hard to study because they barely interact with matter, and what scientists do know about them is baffling — like the fact that neutrinos have mass when the standard model predicts they shouldn't. "That's why I like neutrinos," Argüelles says. "They misbehave."
Many scientists think this confusing behavior is a sign that neutrinos are affected by undiscovered particles. In that case, demystifying neutrinos could open a new window on the universe. The question is: Who are these hidden partners, and how can scientists find them?
Standout research
To search for answers, Argüelles often relies on data from the IceCube Neutrino Observatory in Antarctica. IceCube's thousands of buried detectors spot neutrinos from the faint flashes of light they leave after interacting with ice.
For their Ph.D., Argüelles combed through these signals to look for "sterile" neutrinos. If this breed of neutrinos exists, they would interact with matter even less than normal neutrinos do. Sterile neutrinos could explain several troubling problems with the standard model, like why neutrinos have mass and why antimatter is rarer than matter. Sterile neutrinos are also a candidate for dark matter, the unidentified substance that outweighs normal matter in the universe.
The search made for a huge project, but Argüelles finished it in about half of the time typical for U.S. Ph.D.s in the physical sciences. And though they found no signs of the would-be particle, Argüelles ruled out some ideas about what it could be like.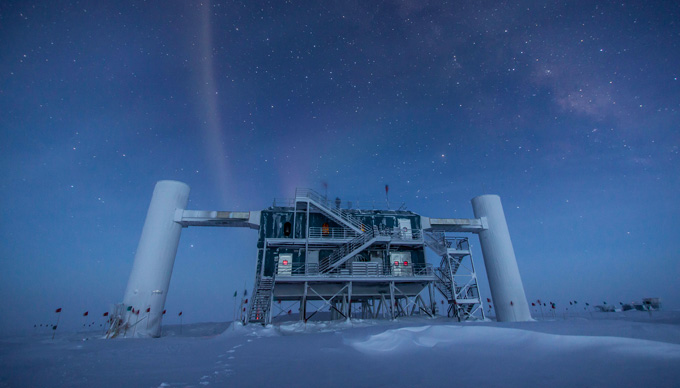 "It was an amazing performance," says neutrino physicist Francis Halzen, who advised Argüelles' Ph.D. work at the University of Wisconsin–Madison and is IceCube's head scientist. "It was a piece of art."
Argüelles also looks for other possible hidden particles, like WIMPs, a hypothetical particle that could be a form of dark matter. And Argüelles isn't afraid to pursue research farther from their specialty. Though no expert in quantum computers, for example, Argüelles was the first to use a quantum computer to simulate how neutrinos can change from one type to another. That could one day help scientists better understand neutrino-rich events like supernova explosions.
Subscribe to Science News
Get great science journalism, from the most trusted source, delivered to your doorstep.
"I just hate when people tell me I cannot do something," Argüelles says.
Halzen describes Argüelles as fearless, the kind of scientist who is never afraid to ask questions. "I don't think they have any regard for their reputation, ever," he says.
Backstory
Argüelles' attitude toward research is, in part, forged by past struggles to overcome hardship and discrimination.
"There are worse things in life than not being able to solve a problem," they say.
Growing up in Peru meant building a life on shifting ground. The economy was unstable, and at times Argüelles' family struggled to make ends meet.
Though Argüelles' parents were supportive and saw knowledge as a safe investment, they at first rejected Argüelles' desire to study physics. Argüelles, wiping a tear from their eye, recalls their father saying, "You're just going to die of hunger." Soon Argüelles' parents did embrace the career choice.
Argüelles says Peru, when they were growing up, was also an "extremely negative environment" for LGBTQ+ people. "I'm a gay man," they say, "and it was very, very, very difficult."
Same-sex marriages are not recognized in Peru. Hate crimes and discrimination based on sexual orientation were only prohibited in 2017, by a presidential decree that the country's Congress tried but failed to overturn.
When Argüelles left Peru in 2012 to pursue their Ph.D., they found that studying physics in the United States wasn't without obstacles. Almost nobody high up in the field looked like them. They struggled under the weight of expectations and felt that voicing their anxieties would get them branded as weak. But with help from mentors, Argüelles persevered.
Now, as an assistant professor at Harvard, Argüelles sees their students — particularly women and Hispanics — facing the same challenges. Argüelles is passionate about supporting them.
"It's about not giving up, right?" Argüelles says. "I still go through some of these things myself. But I'll survive it."
---
Want to nominate someone for the next SN 10 list? Send their name, affiliation and a few sentences about them and their work to sn10@sciencenews.org.