A year ago, we asked 6 questions about COVID-19. Here's how the answers evolved
Revisit the first topics we wrote about in our Coronavirus Update newsletter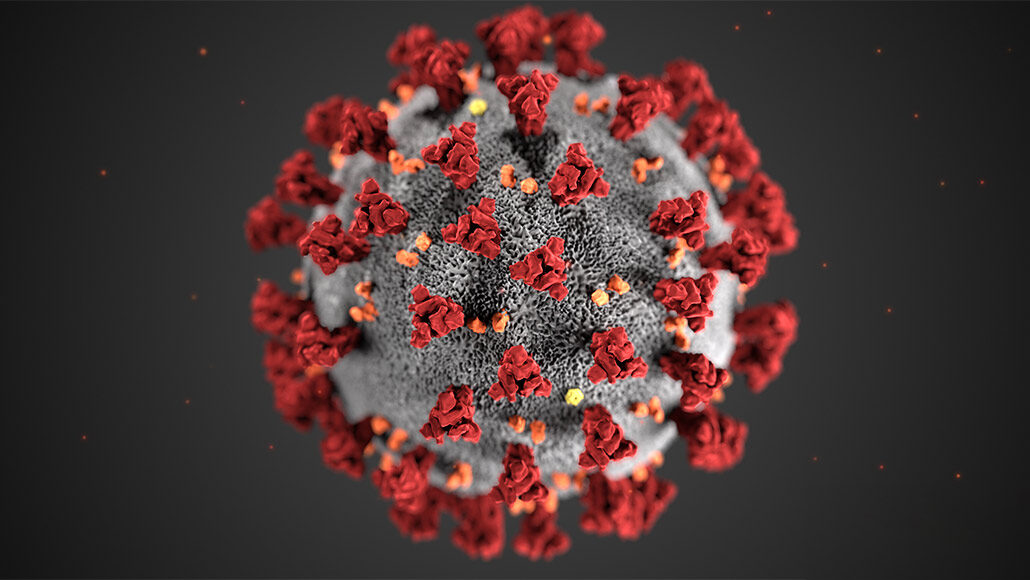 One year ago, Science News published the first of our Coronavirus Update newsletters. The goal was to provide readers with a quick glimpse into the latest research and news on the novel coronavirus amidst an ever-rising tide of questions and fears.
We are now revisiting the topics we tackled in that first March 10, 2020 newsletter. What have we learned since? One thing is clear: Even as scientists across the globe have collaborated to find answers, many questions remain.
See what we reported a year ago and how the science has evolved.
How deadly is the virus?
March 10, 2020: "Even as the U.S. State Department warns people to avoid cruises, the Diamond Princess, the cruise ship that was quarantined off the coast of Japan in February, is providing new insight into the virus that causes COVID-19. Only about 17 percent of people onboard contracted the virus and many of them were asymptomatic. … Of all infected, 1.2 percent died; of those sick enough to need hospital care, 2.3 percent died."
Now: Estimating just how deadly the coronavirus is has been challenging. Simple division — 2,612,644 deaths as of this morning, when divided by 117,690,020 confirmed infections — suggests a fatality rate of 2.2 percent. But that doesn't account for the vast numbers of undetected infections as well as untallied deaths from COVID-19.
Outbreaks like the one on the Diamond Princess presented scientists with a unique opportunity to study the virus in a contained space where everyone can be tested. Taking data from cruises can't happen now because they've been canceled, at least in the United States. A broad look at many studies in December estimated that infections resulted in death on average 0.68 percent of the time. But that single number obscures the role that age, quality of health care, social distancing measures and other factors play in influencing risk of death. For example, other estimates show that 0.002 percent of 10-year-olds die after infection, while 1.4 percent of 65-year-olds and 27 percent of those 85 and older die.
New virus variants are complicating estimates too. The B.1.1.7 variant first identified in the United Kingdom late last year, for example, may be around 64 percent more deadly than older variants, according to a March 10 study published in BMJ. — Jonathan Lambert
Will this coronavirus become seasonal?
March 10, 2020: "Some scientists think that the coronavirus may end up coming back every winter like the flu. Simulated virus transmission … found that the seasonal patterns of any future outbreaks depend on when, or if, people's immunity against the virus wanes. If immunity wanes every year, similar to what happens with the coronaviruses that cause common colds, then we may get annual outbreaks."
Subscribe to Science News
Get great science journalism, from the most trusted source, delivered to your doorstep.
Now: The chorus of researchers who think SARS-CoV-2 isn't going away is large, but how often we could face outbreaks after the pandemic ends is up for debate. A recent simulation proposed that SARS-CoV-2 will join the viruses we encounter year-round and will primarily cause mild illness in children going forward. Other researchers argue that we need to prepare for COVID-19 to become a recurrent seasonal disease. It will be difficult to reach herd immunity through vaccination, they say, and increasing spread of variants raises the risk of reinfection. It's possible people will need to be vaccinated against COVID-19 annually or need booster shots that better tackle variants. — Aimee Cunningham
Where does the virus hang out?
March 10, 2020: "Scientists examined hospital rooms in Singapore to find out where the virus hangs out. The good news is that … no virus was found in air samples. The bad news is that before cleaning, the virus was all over a patient's room. … The coronavirus was also found in the toilet bowl. … That might be evidence that stool is a route of transmission."
Now: The good news is that contaminated surfaces don't seem to be a major source of transmission. Stool is also not how people usually get COVID-19, but monitoring viral RNA in sewage has become a tool for detecting how much virus is circulating in communities. The bad news is that scientists have isolated SARS-CoV-2 particles capable of causing infections from air in a hospital room. That's one piece of growing amounts of evidence that people mostly catch the coronavirus by inhaling it. — Tina Hesman Saey
How concerned should we be?
March 10, 2020: A reader asked, "Why are people in such a tizzy about it? … With regard to numbers killed, influenza in the U.S. alone far surpasses it. It just seems like the level of concern is disproportionate to the actual threat. Am I missing something?"
We answered: "Scientists are worried that the new coronavirus could take hold in the United States, causing yearly epidemics like the flu… Because it's new, no one has immunity against the virus… so it can spread rapidly and widely."
Now: A year in, it's abundantly clear that concern was warranted. To date, COVID-19 has killed 2.6 million people globally, with more than half a million deaths in the United States. Even with vaccines available, the threat is not gone. Experts are concerned that another surge in cases may be on the horizon, as more contagious coronavirus variants spread across the country and some states begin to lift mask mandates and other public health restrictions.
Social distancing, mask wearing and other efforts to reduce the spread of the coronavirus have also sent cases of the flu and other respiratory diseases plummeting. But those may spike once people get together more frequently. — Erin Garcia de Jesus
Can the virus be contained?
March 10, 2020: We quoted World Health Organization Director-General Tedros Adhanom Ghebreyesus saying "the threat of a pandemic has become very real. But it would be the first pandemic in history that could be controlled. The bottom line is: We are not at the mercy of this virus."
Now: One year later, more than 100 million people worldwide have been infected with coronavirus and millions have died. Many countries, such as Taiwan, Vietnam, Australia and New Zealand, kept coronavirus transmission low by implementing widespread testing, contact tracing and quarantines.
But other countries have not been as successful in containing the virus. COVID-19 cases in the United States, for instance, soared to record highs during the winter. In December and January, U.S. officials logged more than 200,000 new cases per day. They're still logging at least 40,000 a day now. — Erin Garcia de Jesus
What will the economic fallout be?
March 10, 2020: Our number to know was 1.3 percent.
"That's how much global gross domestic product is expected to decline as a result of the outbreak, according to a March 6, 2020 report from the WHO's Global Preparedness Monitoring Board. About $280 billion may be lost globally in the first quarter of 2020, with China sustaining $62 billion of that loss."
Now: Economic losses in 2020 were much larger — about $4 trillion in total — according to a January report from the International Monetary Fund's world economic outlook update. Contrary to dire predictions, China saw its GDP rise in 2020, one of few countries to do so. The country's GDP was projected to rise to $15.2 trillion in 2020 from $14.2 trillion in 2019. The United States was expected to lose more than $675 billion — more than 3 percent of its GDP.
Prospects are looking up for 2021 thanks to vaccines, therapies and virus containment measures, the IMF says. The global gross domestic product was $83.845 trillion in 2020 and is expected to grow 5.5 percent in 2021 and 4.2 percent in 2022. — Tina Hesman Saey
Moving forward
It's sobering to look back at where we started — uncertain of what was to come, where we are now and where we're headed. We'll continue to cover the latest developments and bring those stories to you here in our newsletter and on our website, where you can find all of our stories about the pandemic on our coronavirus page.