Even short-term opioid use can set people up for addiction risks
Patients prescribed 30 or more pills for an ankle sprain are more likely to seek refills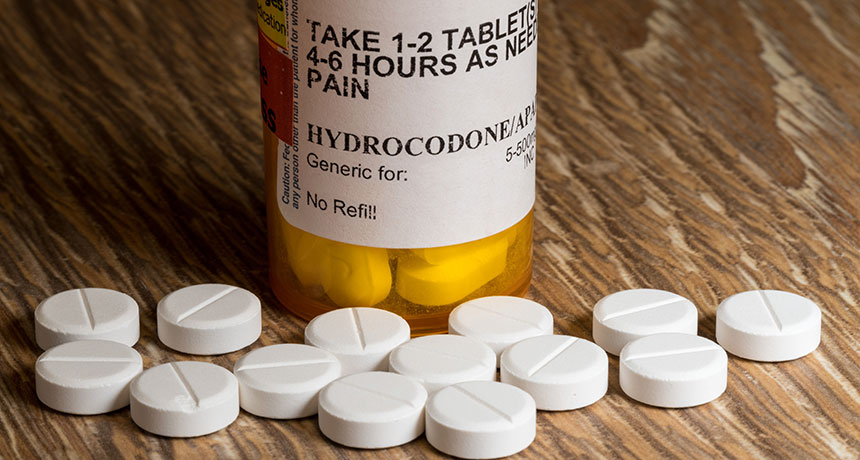 Even though a sprained ankle rarely needs an opioid, a new study of emergency room patients found that about 7 percent of patients got sent home with a prescription for the potentially addictive painkiller anyway. And the more pills prescribed, the greater the chance the prescription would be refilled, raising concerns about continued use.
The research adds to evidence that it's hard for some people to stop taking the pills even after a brief use. State officials in New Jersey recently enacted a law limiting first-time prescriptions to a five-day supply, and other states should consider similar restrictions, says Kit Delgado, an assistant professor of Emergency Medicine and Epidemiology at the University of Pennsylvania.
"The bottom line is that we need to do our best not to expose people to opioids," Delgado says. "And if we do, start with the smallest quantity possible." The research was presented May 17 at the Society for Academic Emergency Medicine's annual meeting in Orlando.
Previous research has found that the more opioids such as hydrocodone and oxycodone are prescribed, the more likely patients are to keep taking them. But previous studies have been too broad to account for differences in diagnoses — for instance, whether people who received refills kept taking the drug simply because they still were in pain, Delgado says. He and colleagues limited their study to prescriptions written after ankle sprains to people who had not used an opioid in the previous six months. Usually, those injuries aren't serious and don't require opioids.
About 7 percent of 53,222 people who visited ERs with ankle sprains in 2011 and 2012 were sent home with an opioid prescription, the researchers found. Patients' experiences varied by state: Less than 2 percent treated in Delaware were prescribed an opioid compared with 16 percent in Mississippi.
The number of pills obtained within a week of those visits also varied greatly, from as few as five to more than 60. Typical prescriptions were for 15 to 40 pills. Those who received prescriptions for 30 pills or more were twice as likely to get refills as those with prescriptions for 15 or fewer, Delgado and colleagues found.
 "Because these are patients who have a uniformly minor injury, it emphasizes how much arbitrariness there is in how physicians prescribe opioids," says Michael Barnett, an assistant professor at the Harvard T.H. Chan School of Public Health, who was not involved in the study.
In February, Barnett and colleagues published a study of ER opioid prescribing in the New England Journal of Medicine, which found that higher exposures carry greater odds of long-term use. The strength of the new study, he said, is that "an ankle sprain is an ankle sprain. It's a minor injury that requires very little treatment beyond rest, ice and elevation."
---
Editor's note: This story was updated May 23, 2017, to correct Michael Barnett's affiliation.