Pfizer's COVID-19 vaccine recommended for adolescents by CDC committee
Focus now turns to clinical trials testing COVID-19 vaccines in younger kids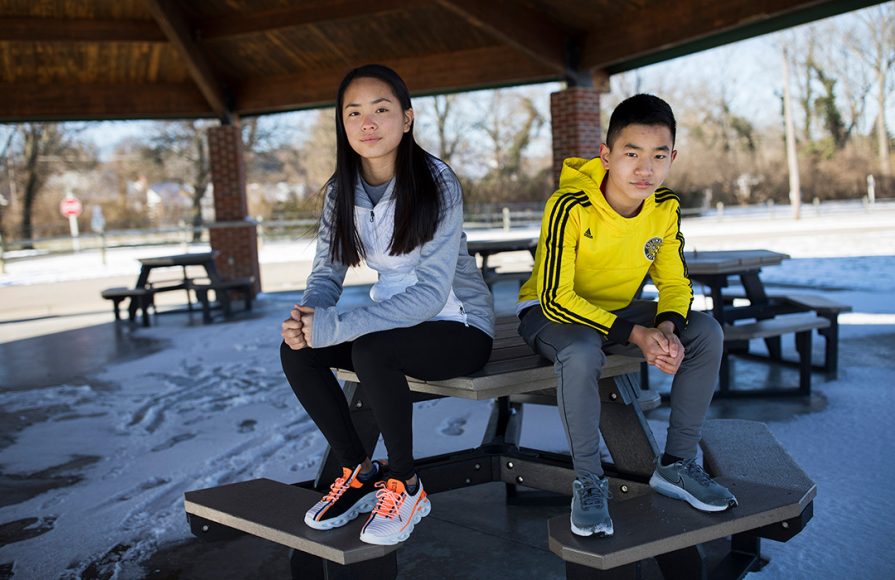 Adolescents as young as 12 can now receive the Pfizer COVID-19 vaccine in the United States. On May 12, the U.S. Centers for Disease Control and Prevention's Advisory Committee on Immunization Practices recommended the Pfizer vaccine for adolescents aged 12 to 15. The vote came two days after the U.S. Food and Drug Administration granted emergency use authorization of this vaccine for adolescents.
"The benefits far outweigh the risks" for this age group, ACIP member Henry Bernstein said after the vote. Vaccinating adolescents against COVID-19 will protect them, decrease transmission in their families, help control community spread and allow adolescents to more safely go back to in-person school, said Bernstein, a pediatrician at Cohen Children's Medical Center in New Hyde Park, N.Y.
Most states have been waiting for the committee's go ahead, although a handful, including Georgia and Delaware, have already begun giving the shots to this age group.
On May 5, Canada became the first country to authorize Pfizer's COVID-19 vaccine for that age group. Meanwhile, Moderna announced in a news release May 6 that early data from its trial in adolescents ages 12 and up indicate that the vaccine has 96 percent efficacy in that age group. The company says it is working with regulators to extend use of its vaccine to teens and adolescents, perhaps by the end of May.
Previously, Pfizer's vaccine was authorized for emergency use in the United States for people 16 and older. Along with other vaccine makers, Pfizer is also testing its shot in even younger children. It expects to have results for those ages 2 to 11 by September, and for those down to 6 months old by the end of the year.
"My hope is that, if everything goes as planned, by early next year, 2022, we may have an [emergency use authorization] for younger [and] younger children," says Inci Yildirim, a pediatric infectious diseases physician and vaccinologist at Yale School of Medicine. She is leading Yale's portion of Moderna's KidCOVE trial testing the vaccine in children from 6 months to 11 years old. Moderna's vaccine is currently OK'd for those 18 and older.
The timeline means elementary school–age children and some middle schoolers will probably remain unvaccinated in the fall, though many middle school and high school students will be eligible.
So far, kids seem to react to the vaccines at least as well as adults do, Yildirim says. Younger adolescents in Pfizer's trial had even higher antibody levels than 16- to 18-year-olds did, the company reported in a March 31 news release. In that trial, 18 of 1,129 kids who got a placebo shot got COVID-19. None of the 1,131 kids who got the vaccine developed the disease.
It remains to be seen if the youngest children can muster up a strong immune response to the vaccine. Babies and toddlers up to 2 years old still have immune systems in training. It may take a higher dose of vaccine to get their immature immune systems to react, Yildirim says. "We're trying to find a dose for those age groups that will be safe, but at the same time effective and immunogenic."
Vaccinating children is important for "protecting the child in front of you," Yildirim says. Though most children develop mild illness, 0.1 percent to 1.9 percent are hospitalized with the disease, and an estimated 378 children have died, according to the American Academy of Pediatrics and the Children's Hospital Association. Even kids who get such mild disease that they barely notice they're sick may develop lingering symptoms often called long-COVID.
"We have patients coming to the doctor's office saying, 'I cannot run. I cannot swim. I cannot concentrate at school as much as I used to,'" she says. Testing antibody levels for those children usually reveals they had COVID-19 previously.
Another post-COVID malady called multisystem inflammatory syndrome in children, or MIS-C has struck more than 3,000 children in the United States, killing 36, according to the U.S. Centers for Disease Control and Prevention. That out-of-control inflammatory syndrome can land kids in the intensive care with organ failure, Yildirim says (SN: 6/3/20). Vaccines may help prevent those serious complications.
Vaccinating children is necessary to reach herd immunity, when enough people are protected from the virus that its spread is thwarted. Right now, children account for about 22 percent of new COVID-19 cases. About 70 to 80 percent of people will need to become immune to the virus to reach population-level protection, Yildirim says. "You cannot get there without vaccinating children."
To get kids vaccinated, "we will need parent buy-in," says Donna Hallas, a pediatric nurse practitioner at NYU Rory Meyers College of Nursing in New York City. Tackling parental hesitancy is a hard, but necessary job, she says. In a recent poll, a quarter of parents of 12- to 15-year-olds said they would not vaccinate their children against COVID-19. Another quarter said they would wait to see how well the vaccines work. About a third said they would vaccinate their kids as soon as possible, and 18 percent said they would get their children vaccinated if their schools require it.
Subscribe to Science News
Get great science journalism, from the most trusted source, delivered to your doorstep.
Pfizer applied May 7 for full approval of its vaccine, and Moderna has announced plans to also seek full approval soon. The move may have important implications for vaccinating children. "With emergency authorization use, you can't really say everybody should have that vaccine," Hallas says. But schools can mandate use of fully approved vaccines.
For many parents, including Yildirim, COVID-19 vaccines for kids can't come soon enough. She began testing the Moderna vaccine in March 2020. Nine months later, she got that shot in her arm when health care workers became eligible. Her 18-year-old son has gotten the Pfizer vaccine. But "my 5-year-old daughter has no vaccine available to her," Yildirim says, "so I'm looking forward to a pediatric vaccine."
---
Biomedical writer Aimee Cunningham contributed to this story.