Rockland's measles outbreak is over, but U.S. elimination status is still at risk
Health officials still have their eye on measles cases in nearby counties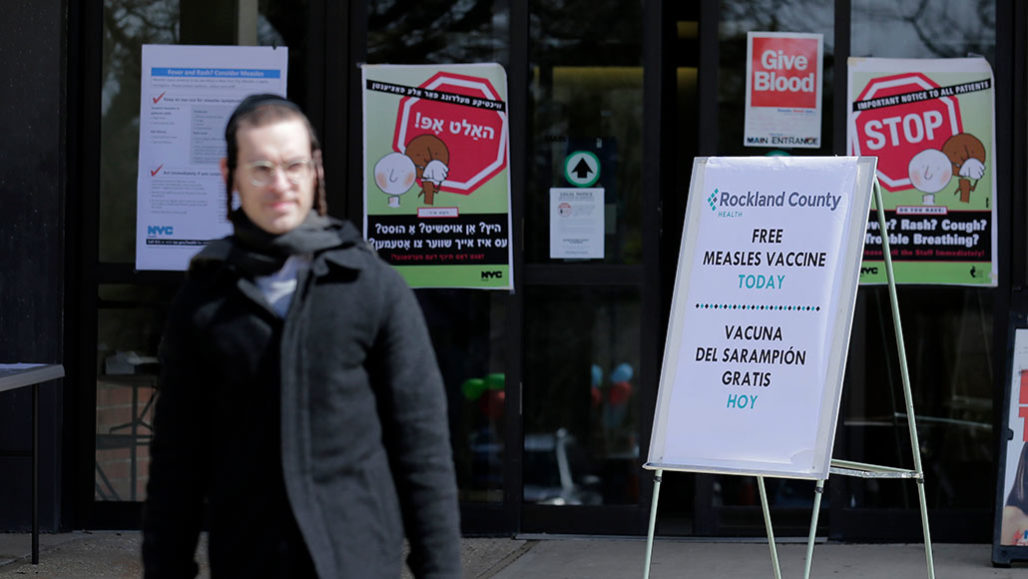 New York state's measles outbreak, which has been going on so long it raised fears the disease would regain a foothold in the United States, appears to be on the verge of finally ending.
Officials in Rockland County, N.Y., on September 25 declared their outbreak over. The New York State Department of Health is still keeping a close eye on whether any new measles cases occur in two nearby counties that are considered part of the outbreak that began in Rockland on October 1.
The state's measles outbreak is the longest-running since the disease's elimination in the United States in 2000 (SN: 4/24/19). If the virus is determined to be circulating in an area for a year or more, the disease is considered endemic, and that elimination status, a major public health achievement, is lost. That milestone occurs October 2, according to the U.S. Centers for Disease Control and Prevention.
In Rockland County, there were 312 confirmed measles cases, the last of which occurred August 13. Most of those cases were in people who hadn't been vaccinated against the disease.
The last measles cases in Sullivan County and Orange County, New York, were reported on August 15 and August 19, respectively. A measles outbreak can be declared finished 42 days after the date that the last person with measles developed a rash. That means if there are no new cases, the New York state outbreak could come to an end just before the deadline for losing elimination status.
So far this year, measles has reestablished itself in four countries where it previously had been eliminated: the United Kingdom, Greece, Albania and the Czech Republic. In a written statement, the CDC said the agency "is hopeful that the U.S. will maintain its measles elimination status," but that "we are not out of the woods yet."
In Rockland, health care workers ultimately administered more than 29,000 doses of the measles, mumps and rubella vaccine. "This outbreak involved a large amount of time and staff resources," county Commissioner of Health Patricia Schnabel Ruppert said in a statement. "As one of the most highly contagious diseases in the world, almost 1,200 residents during the outbreak period were actively monitored."