Saturn's moon Dione might harbor an underground ocean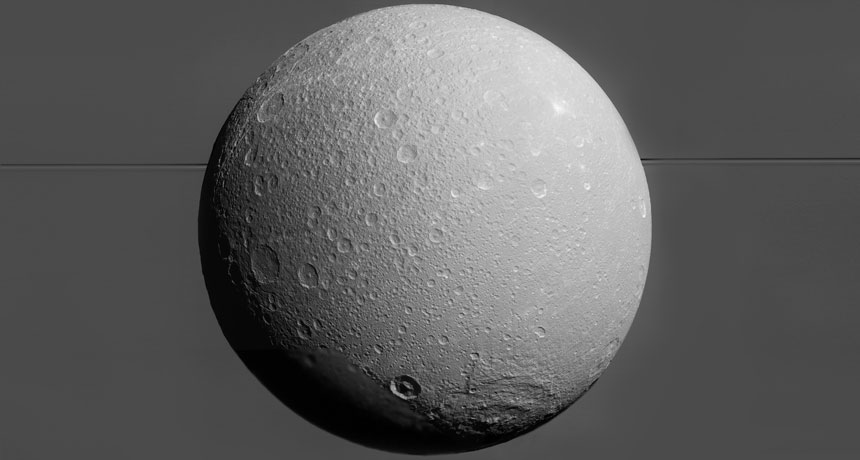 A satellite of Saturn joins the club of moons with possible oceans. A subsurface sea of water might hide beneath the icy crust of Dione, one of Saturn's moons, researchers report online October 9 in Geophysical Research Letters. That puts Dione in good company alongside Enceladus (another moon of Saturn) and several moons of Jupiter, as well as possibly Pluto (SN Online: 9/23/16).
Dione's ocean is about 100 kilometers below the surface and roughly 65 kilometers deep, Mikael Beuthe, a planetary scientist at the Royal Observatory of Belgium in Brussels, and colleagues report. They inferred the ocean's presence from measurements of Dione's gravity made by the Cassini spacecraft.