Wind Makes Food Retailers Greener
In centuries past throughout the world, windmills dotted bucolic landscapes, where millers ground cereal grains into flour. Later, farms and ranches harnessed the power of the wind to pump water. Although most farms and mills now run on electricity, wind power's appeal is reemerging. Several major food companies are investing in wind farms to cover all or part of their substantial electricity needs.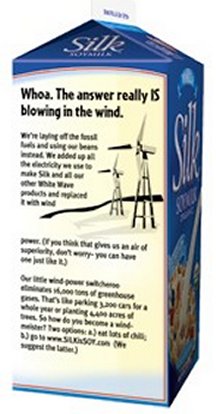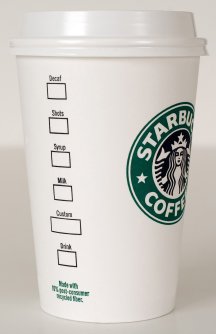 On Jan. 25, the Environmental Protection Agency recognized the top 25 institutions committed to making significant investments this year in ecologically responsible, "green" power systems—especially wind farms.
The Air Force topped EPA's new list, with a commitment to buy more than 1 million megawatt-hours (mWh) of renewably generated power—electricity equal to 11 percent of its projected use. Food companies came in second, sixth, eighth, and fourteenth place, a remarkable showing for one industry.
Electricity moves about the U.S. power grid like water through a network of streams. Power created in one place may be consumed locally or more than 1,000 miles away, depending on how electrons get shunted through the system.
Some farmers have installed turbines on their land to serve not only their own needs but to produce a crop of electrons to sell into a regional electrical grid (SN: 7/21/01, p. 45). Companies and institutions on EPA's new list, by contrast, are investing in a host of green-power systems including biomass energy and solar power. However, because wind-generated electricity is among the more affordable of alternative electricity-generating options, the majority of investments by institutions on EPA's new top-25 list—including those of all the food-related companies—went to wind power.
Green-power investors buy some share of the output of renewable-energy facilities, such as wind farms, and receive credit that can be exchanged for a comparable amount of power from a local utility.
The grocery chain Whole Foods Market, number two on EPA's green list, has committed to buying more green energy this year than even EPA itself buys for its many offices and operations. Both Whole Foods and Starbucks—number six on the green list—have purchased more green energy than the U.S. Energy Department has for its own operations.
The other food companies on EPA's greenest-25 list are Safeway and WhiteWave.
Institutions on the list that don't make food their major business: Johnson & Johnson, the World Bank Group, the U.S. General Services Administration, HSBC North America, the city of San Diego, New Jersey Consolidated Energy Savings Program, Advanced Micro Devices, Staples, the Austin (Tex.) Independent School District, Mohawk Fine Papers, the Tower Companies, FedEx Kinko's, the Army's Fort Carson, the University of Pennsylvania, Montgomery County in Maryland, a consortium of Dallas-area hotels, Western Washington University, and the Commonwealth of Pennsylvania.
Science News Online contacted the food companies on EPA's new list to find out what prompted them to go green.
Whole Foods (Green-Power Ranking: 2)
This 25-year-old Austin, Texas–based grocery chain—renowned for promoting natural and organic foods—has 180 stores, all but 10 of them in the United States. "We felt that as we were becoming a larger company, we needed to really give back to our community and the environment," explains Margaret Wittenberg, the firm's vice president for communications and quality standards.
Last Dec. 9, the company purchased wind-power credits to offset all of its projected North American power needs for 2006—some 458,000 megawatt-hours of electricity. It was the largest wind-energy purchase in U.S. history, the company announced last month, "and makes Whole Foods Market the only Fortune 500 company purchasing wind energy credits to offset 100 percent of its electricity use." Previously, 20 percent of the company's stores were purchasing some type of renewable energy.
"Conventional electricity generation is the largest industrial source of air pollution in the United States, and wind power is a clean and renewable alternative," says Kurt Johnson, who directs EPA's Green Power Partnership program, which compiled the new list. "Whole Foods Market's commitment to wind power is providing an outstanding example of environmental leadership."
Whole Foods purchased its credits from the wind-power broker Renewable Choice Energy of Boulder, Colo. The total should match the electricity demand by its stores, bakeries, and operations facilities this year. "This wasn't just a 1-year trial," Wittenberg says, but something the company plans to invest in over the long term.
Wittenberg won't give financial figures but acknowledges that her company's wind credits cost more than conventional electricity. Typically, wind power costs about 2 cents per kilowatt-hour (kWh) more than conventionally generated electricity. "But for us it's cost-neutral," says Wittenberg, since the company will finance the extra from savings elsewhere in its budget.
Green power is part of an overall trend for the company in reducing its environmental footprint. For instance, some of its stores use solar panels to generate electricity on-site. Some Whole Foods trucks run on biodiesel—a conventional-fuel substitute made from food or crop wastes (SN: 12/5/98, p. 364). Several stores—including the company's flagship grocery in Austin—even compost food wastes and sell the product to gardeners.
Starbucks (Green-Power Ranking: 6)
"Agricultural-based companies have reason to be concerned about the long-term implications of climate change on very sensitive ecosystems," says Ben Packard of Starbucks Coffee Co. That's why his firm bumped up its purchase of green power from the equivalent of 5 percent of the firm's electricity consumption by North American company-owned stores last year to 20 percent this year.
EPA equates Starbucks' green-power total to eliminating 237 million pounds of carbon dioxide that would be spewed if conventional fossil-fueled plants were used to meet the company's electricity needs.
This green-power initiative is consistent with Starbuck's longstanding goal to become a corporate leader in social and environmental responsibility, Packard says. He points to the company's policy of:
Paying premium prices for its coffee to help farmers in developing countries make a fair income.
Operating a center in Costa Rica that provides local farmers the technical training and aid needed to produce high-quality coffees while preserving the environment.
Purchasing substantial amounts of coffee from shade-grown plants, which conventionally don't yield as much as full-sun coffee plants but are more likely to attract natural pollinators, which increase yields without the use of environmentally damaging fertilizers and pesticides (see The Buzz over Coffee).
And creating and supporting a Coffee and Farmer Equity (CAFE) project that favors farmers and coffee suppliers that demonstrate they're sustaining the environment and trading coffee fairly.
Those are behind-the-scenes changes that customers don't see. This month, however, the company will start handing customers paper cups that are better for the environment than the stores' cups are now.
Worldwide this year, Starbucks expects to dispense some 1.9 billion paper cups. Those in North America will incorporate 10 percent post-consumer recycled paper fiber. This might not sound like much, says Packard, but no other company has gotten Food and Drug Administration support to use recycled-paper packaging in direct contact with food or drink.
"We anticipate that the switch . . . is going to lower our use of new tree fiber by a little over 5 million pounds," Packard says, which will eliminate the logging of some 60,000 trees. On Jan. 24, the National Recycling Coalition presented Starbucks with its "Recycling Works Award." The prize recognized the company for a range of activities, but especially its 8-year effort to bring a recycled paper cup to the marketplace.
Safeway (Green-Power Ranking: 8)
Last September, Safeway Inc. became the largest purchaser of renewable energy in California, its home state. This national supermarket chain purchased wind credits for 78,000 mWh—enough electricity to power all 270 of the company's gas stations, 15 of its grocery stores in the San Francisco Bay area, and its two corporate campuses.
Although the green-power commitment was for this year only, "in the future we do hope to expand our purchases . . . powering more of our operations with wind or another form of renewable energy," says spokesperson Teena Massingill.
She says that the green-power purchase is part of a trend—"to be as environmentally friendly as possible"—that the company has been phasing in during stores' construction and renovation. For instance, many of the company's facilities are cutting back on electric lighting and making greater use of natural light through skylights. More subdued illumination "makes for a friendlier shopping environment" while cutting the company's electric bills, Massingill says.
Safeway announced that its wind energy "will come solely from newly constructed wind-turbine generators."
WhiteWave (Green-Power Ranking: 14)
WhiteWave—the company that makes Silk, a soy-based milk alternative—started investing in wind power in 2003. Last year, the Broomfield, Colo.–based company became a wholly owned subsidiary of Dean Foods in Dallas, which markets the Horizon brand of organic dairy products.
This year, WhiteWave is offsetting 100 percent of its projected electricity use in manufacturing Silk and Horizon products—almost 50,000 mWh—with wind credits. Such green-power investments are expected to "continue inching up," notes the company's Ellen Feeney.
Green power is "in keeping with our culture [of] a real nuts-and-bolts organic lifestyle." Wind investments are just one feature of WhiteWave's environmental program. Indeed, Feeney notes, the company's new headquarters is pushing recycling to the limit—even to the point of composting food scraps from kitchens used by employees.
This "ecosensitivity," Feeney says, is not only what the employees want, but also what studies have shown appeal to the company's core customers, made up primarily of baby boomers.
Other greens
Most of the companies on EPA's new top-25 list are investing in wind-generated electricity. However, it's hardly their only green option. The agency invites public and private institutions to consider solar and geothermal energy, small hydropower systems, and biofuels such as wood, straw, manure, and methane.
In an effort to wean the United States from its addiction to fossil fuels, EPA offers a "green power locator" map, where homeowners and corporate managers can find companies marketing renewable energy credits in their area, if not nationally (http://www.epa.gov/greenpower/locator/md.htm). For instance, Maine Power Options (http://www.mainepoweroptions.org/GreenPower.htm) offers buyers credits for a 50:50 mix of biomass- and hydropower-generated electricity, and it markets these credits to power users as far away as California and Washington State.