Don't cocoon a kid who has a concussion
By limiting kids' actions, well-intentioned parents may be slowing recovery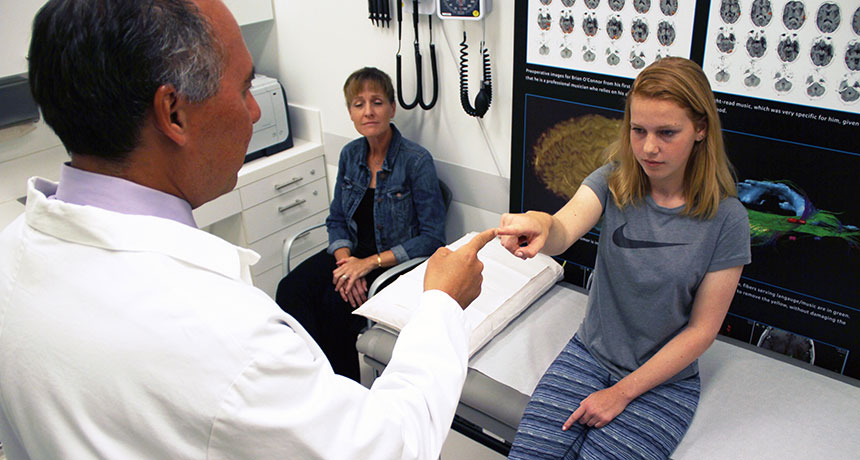 Concussions, particularly those among children playing sports, are on parents' minds. The fervor over NFL players' brains and those of other elite athletes has trickled all the way down to mini-kicker soccer teams and peewee football leagues. And parents are right to be worried. Concussions seem to be on the rise. From 1990 to 2014, the rate of concussions in youth soccer players jumped by over 1,000 percent, a recent study estimated.   
This increase might be driven in part by more inclusive definitions of concussion, a common form of traumatic brain injury that can come with headaches, confusion and memory trouble.  More awareness might also drive numbers up; because parents, coaches and referees are more alert to the possibility of a concussion, more kids might be getting the diagnosis. But games may have become more competitive, too, leading to more body clashes that jolt the brain.
When a kid gets concussed, the instinct of many parents, myself included, is to cocoon their child, limiting social interaction, activity and even sleep, a recent poll conducted by researchers at UCLA suggests. The survey asked about 500 parents about how they would handle a child who had symptoms a week after a concussion. Eighty-four percent of the respondents said they would restrict their child's physical activity for the week after the injury, 62 percent said they would take away their child's  electronics and 77 percent said they'd even wake their child up during the night. But those measures "can certainly be unhelpful," says pediatric neurologist Christopher Giza of UCLA. "There's some evidence it may be harmful."
Giza points out that each child is unique, and the recovery process ought to be tailored by his or her medical team to best help the individual. But in general, excessive rest and isolation might work against kids. Last year, scientists found that children and teenagers who strictly rested for five days reported more symptoms than those who rested for one to two days. What's more, recovery took longer for the kids who got the five-day break. 
Complete isolation and rest may cause children to grow anxious and despondent, Giza says. With their normal routines interrupted, they may focus more on their symptoms. Social interactions, even those that come via a screen, may help kids feel better sooner. Gentle exercise, such as walks and swimming, is also a good thing. And despite what parents may have heard, children with concussions need sleep to recover. "Waking the kid up every few hours only worsens symptoms," Giza says. It's not surprising that a week of poor sleep can dial up fatigue, irritability and slow thinking.
There is one very important limit that should still be respected for kids recovering from concussions: No more head knocks. Concussions in quick succession can be extra pernicious for the brain. That means kids shouldn't return to any sport that puts them at risk for a second concussion until they are fully recovered. In a concussion's aftermath, reflexes are blunted, balance may be off and thinking may be slow, Giza says. Those deficits put children at more risk for getting hit.
Some sports leagues have begun changing their rules to make the game safer. This season, 5- to 10-year-olds playing in a Pop Warner football game, for instance, will no longer have kickoffs, a game-starting play responsible for an inordinate amount of concussions. Game tweaks like that, along with more vigilant coaches and parents, will help protect these little brains.