Arctic warming chills interest in fishing
This afternoon (Lower-48 time), representatives of Pacific Northwest states, Uncle Sam, and fishers concluded an unprecedented agreement to indefinitely put U.S. Arctic waters off limits to commercial fishing. These waters fall within 200 miles of Arctic Alaska's coastline.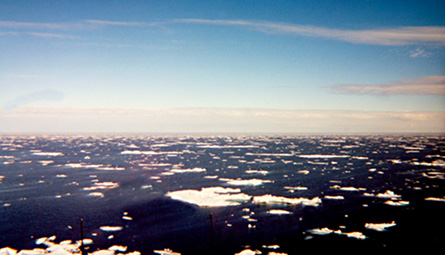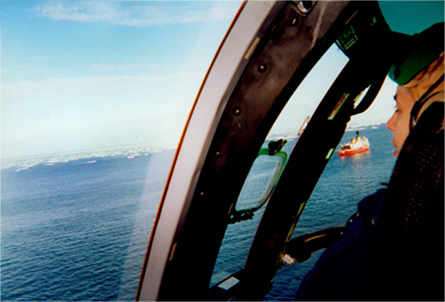 The Anchorage-based North Pacific Fishery Management Council has jurisdiction over 900,000 square miles of waters off Alaska. The area is home to copious groundfish, which include cod, pollock, flatfish, mackerel, sablefish and rockfish. Today's Council recommendation now goes to the U.S. Department of Commerce, notes Dave Benton, the Council's former chairman.
Science News headlines, in your inbox
Headlines and summaries of the latest Science News articles, delivered to your email inbox every Thursday.
Thank you for signing up!
There was a problem signing you up.
Later this year, Commerce is expected to convert the Council's fishery-management plan for Arctic Alaska into a federal rule, says Benton, who currently serves as executive director of the Marine Conservation Alliance in Juneau. (He describes his group as "sort of the environmental arm of [Alaska's] fishing industry.")
The new accord "is a fairly dramatic thing," he told me this afternoon, and has the backing of commercial U.S. fleets.
Subscribe to Science News
Get great science journalism, from the most trusted source, delivered to your doorstep.
But why would fishermen forego the chance to mine lucrative untapped seas? They're not losing anything they already had, Benton explains. To date, no one except indigenous fishers had tapped these frigid waters. Why? "You couldn't get up there easily because it was all frozen," he says — at least it was most of the year.
Even in summer, dangerous ice floes had been a constant peril. But in recent years, summer ice has been disappearing in the Arctic seas.
It's something I witnessed in its early stages, eight years ago. I had been invited to take a Coast Guard helicopter onto an ice breaker in the Arctic Ocean, a few miles north of Barrow, Alaska, North America's northernmost inhabited community. Four reporters got the opportunity successively to steer the Polar Star from its conning tower for about 10 minutes. Our mission: Drive the massive vessel into ice floes to break them up.
Our airborne ferries had to fly us way out to sea to reach the boat, because there was no ice near land (although history would have suggested there should have been). And even when we got out to the ice, it was patchy and the floes anemic. So when you ran into them, the ice breaker reverberated just the tiniest bit — like a deep thrumming bell.
What we all wondered at the time was, where was the big ice?
It's been a constant refrain in the Arctic ever since, with the region's near-year-round ice cover all but vanishing in late summer. This seasonal loss of sea ice is among the most visible — and worrisome — early symptoms of global warming.
With the summer's waning sea-ice cover, the fishing industry has been veritably chomping at the prospect of a piscine gold rush, Benton says. Nations have been assessing who might stake claims to the area's previously untapped waters.
Worried that data don't yet exist to establish sustainable harvests for the region, the Council decided to ban fishing in U.S. waters pending scientific assessments of the size, health and ecology of local fisheries.
And Benton suspects the hold on Arctic fishing won't end here. U.S. negotiations are due to begin soon with neighboring Russia and Canada, he says. The goal: To persuade our neighbors on the value of not rushing to scoop up fish from the newly thawing Arctic reservoir.