A common antibiotic slows a mysterious coral disease
Amoxicillin is 95 percent effective at healing infected tissues on stony coral colonies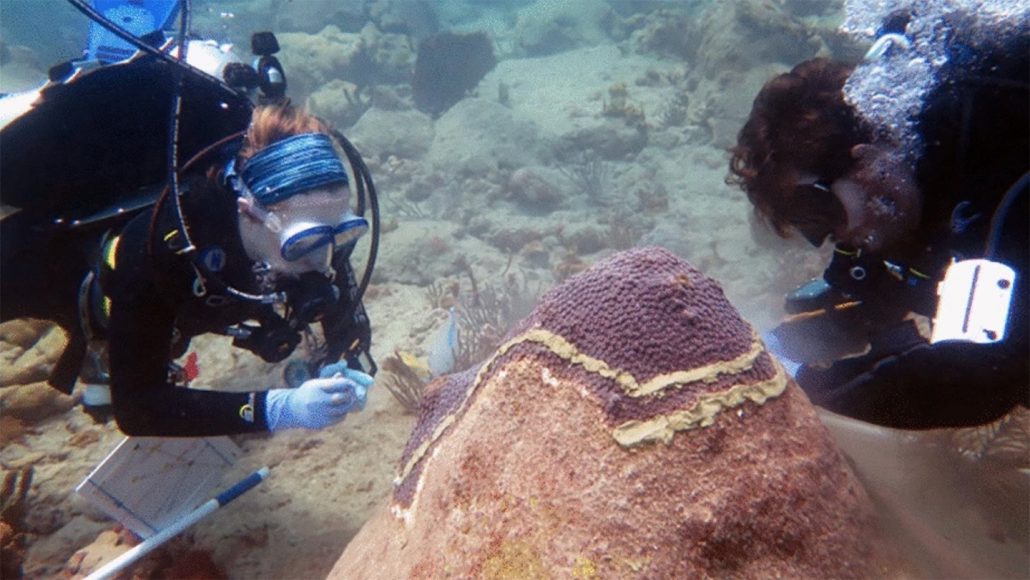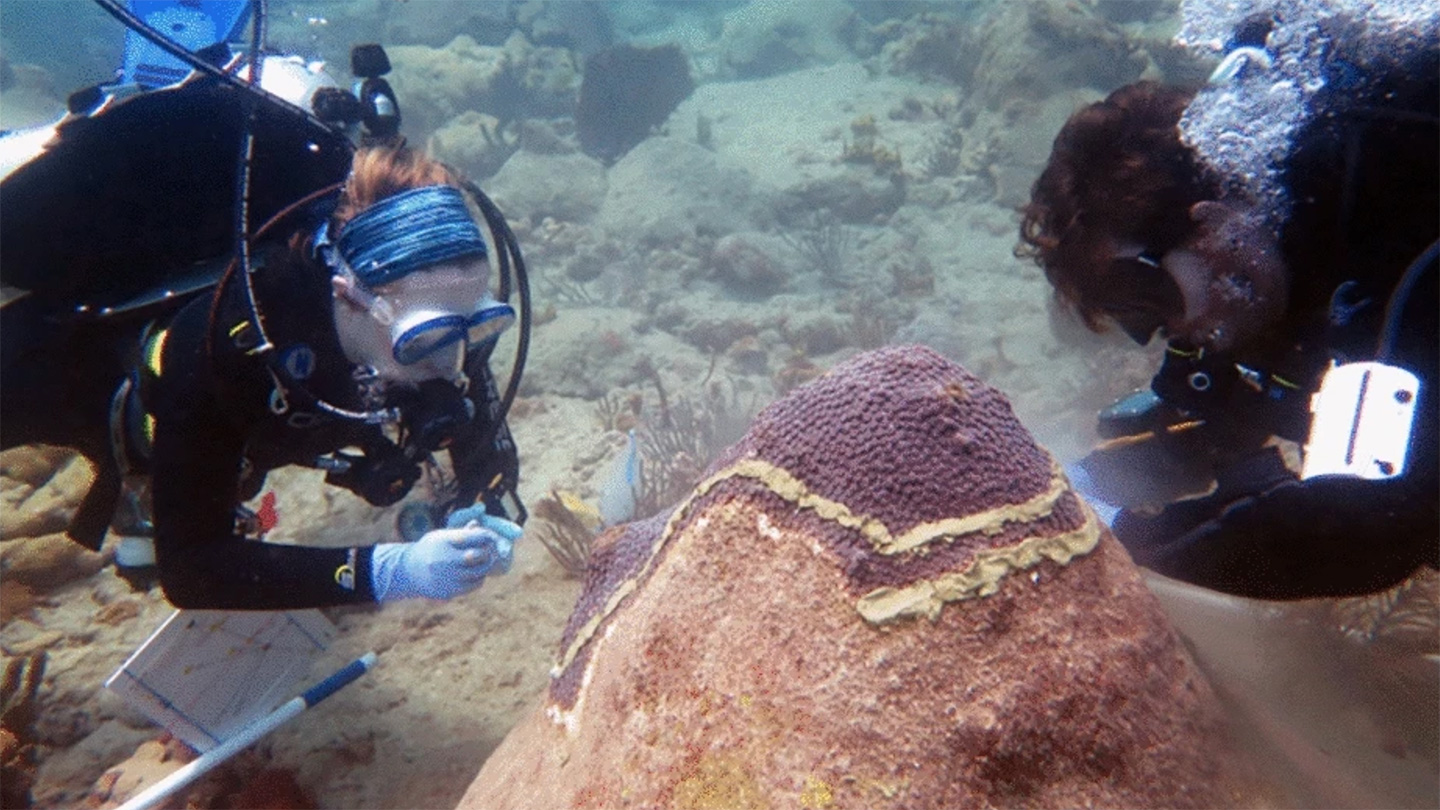 Slathering corals in a common antibiotic seems to temporarily soothe a mysterious tissue-eating disease, new research suggests.
Just off Florida, a type of coral infected with stony coral tissue loss disease, or SCTLD, showed widespread improvement several months after being treated with amoxicillin, researchers report April 21 in Scientific Reports. While the deadly disease eventually reappeared, the results provide a spot of good news while scientists continue the search for what causes it.
"The antibiotic treatments give the corals a break," says Erin Shilling, a coral researcher at Florida Atlantic University's Harbor Branch Oceanographic Institute in Fort Pierce. "It's very good at halting the lesions it's applied to."
Divers discovered SCTLD on reefs near Miami in 2014. Characterized by white lesions that rapidly eat away at coral tissue, the disease plagues nearly all of the Great Florida Reef, which spans 580 kilometers from St. Lucie Inlet in Marin County to Dry Tortugas National Park beyond the Florida Keys. In recent years, SCTLD has spread to reefs in the Caribbean (SN: 7/9/19).
As scientists search for the cause, they are left to treat the lesions through trial and error. Two treatments that show promise involve divers applying a chlorinated epoxy or an amoxicillin paste to infected patches. "We wanted to experimentally assess these techniques to see if they're as effective as people have been reporting anecdotally," Shilling says.

In April 2019, Shilling and colleagues identified 95 lesions on 32 colonies of great star coral (Montastraea cavernosa) off Florida's east coast. The scientists dug trenches into the corals around the lesions to separate diseased tissue from healthy tissue, then filled the moats and covered the diseased patches with the antibiotic paste or chlorinated epoxy and monitored the corals over 11 months.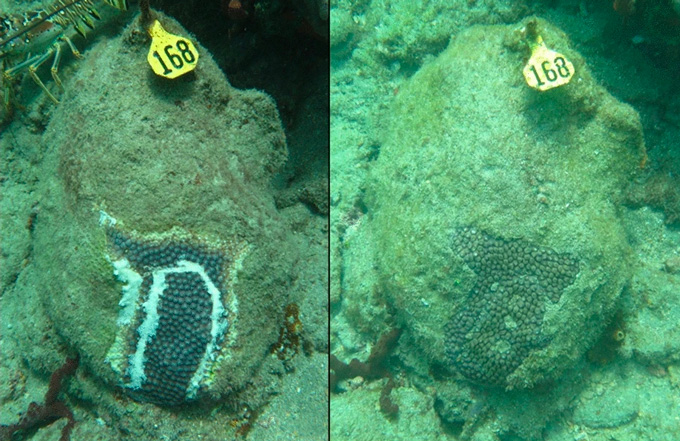 Within about three months of the treatment, some 95 percent of infected coral tissues treated with amoxicillin had healed. Meanwhile, only about 20 percent of infected tissue treated with chlorinated epoxy had healed in that time — no better than untreated lesions.
But a one-and-done treatment doesn't stop new lesions from popping up over time, the team found. And some key questions remain unanswered, the scientists note, including how the treatment works on larger scales and what, if any, longer-term side effects the antibiotic could have on the corals and their surrounding environment.

"Erin's work is fabulous," says Karen Neely, a marine biologist at Nova Southeastern University in Fort Lauderdale, Fla. Neely and her colleagues see similar results in their two-year experiment at the Florida National Marine Sanctuary. The researchers used the same amoxicillin paste and chlorinated epoxy treatments on more than 2,300 lesions on upwards of 1,600 coral colonies representing eight species, including great star coral.

Those antibiotic treatments were more than 95 percent effective across all species, Neely says. And spot-treating new lesions that popped up after the initial treatment appeared to stop corals from becoming reinfected over time. That study is currently undergoing peer-review in Frontiers in Marine Science.
"Overall, putting these corals in this treatment program saves them," Neely says. "We don't get happy endings very often, so that's a nice one."