One lichen is actually 126 species and counting
Well-known tropical fungal partnership could be several hundred different kinds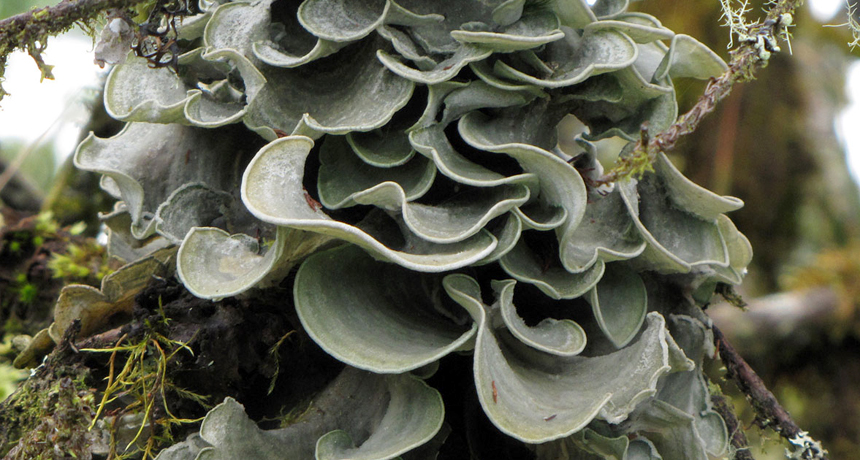 A kind of lichen that biologists thought they knew well has turned out to consist of at least 126 distinct species — and maybe more than 400 — lumped under a single name.
Dictyonema glabratum isn't some obscure, tiny organism, says Manuela Dal-Forno of George Mason University in Fairfax, Va. The South American lichen species often grows in curly masses about the size of a fist. It can vary in color as well as in other traits, but other single species vary naturally, so biologists didn't suspect its extreme underlying variation. Dal-Forno and her colleagues analyzed DNA in a highly variable region of the lichen's fungal component. (Lichens combine a fungus and at least one kind of photosynthetic pal from another kingdom, but traditionally the fungus gets the name.)
At first the researchers detected 16 hidden species, a number "already considered spectacular," says coauthor Robert Lücking of the Field Museum in Chicago. When more DNA analysis revealed over 100 species, "we were totally stunned," he says.
A computer simulation Lücking developed estimates the total could top 400 unrecognized species, he reports with Dal-Forno and colleagues June 30 in Proceedings of the National Academy of Sciences.