Liquid mouth drops could one day protect people from peanut allergies
The treatment may rival a similar approach that involves swallowing the food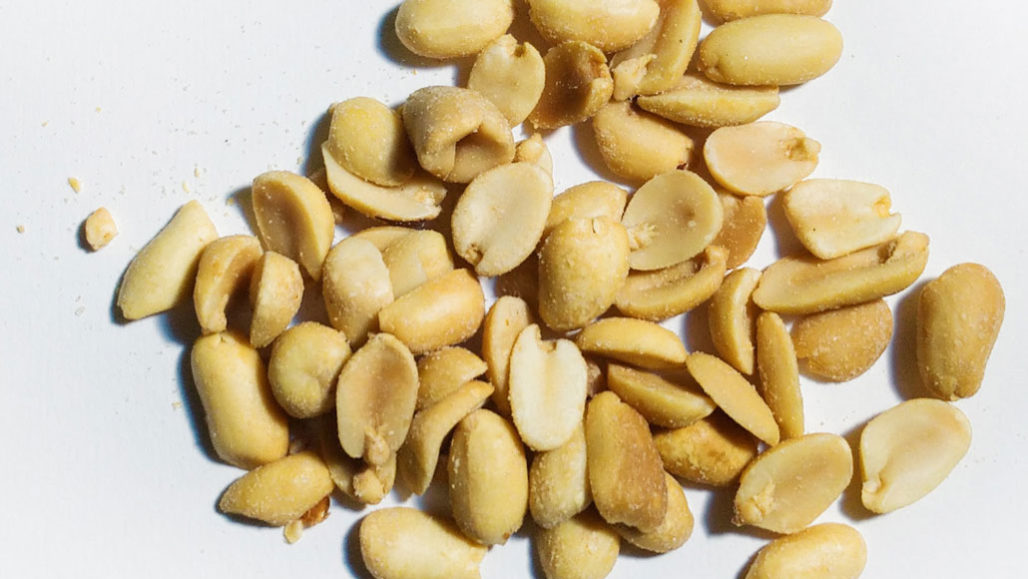 A no-fuss immune therapy involving liquid drops placed under the tongue could protect people with peanut allergies from reacting if exposed.
Results from a small study of the treatment — called sublingual immunotherapy, or SLIT — rival those of a similar treatment that also builds allergy tolerance by exposing sufferers to small, daily doses of an allergen, researchers report September 4 in the Journal of Allergy and Clinical Immunology. But in that approach, called oral immunotherapy or OIT for short, doses are swallowed rather than administered under the tongue (SN: 11/18/18).
The question with SLIT "was always about efficacy," says Brian Schroer, director of allergy and immunology at Akron Children's Hospital in Ohio, who was not involved with the research. The new study "shows it's pretty much equivalent to OIT in terms of protection from accidental food exposures," he says.
SLIT's delivery method through the mouth's mucous membrane means that much smaller doses can be used than with the oral treatment, says Edwin Kim, a pediatric allergist and immunologist at the University of North Carolina's School of Medicine in Chapel Hill.
SLIT also produced milder side effects, such as a mouth itch that lasted for up to 15 minutes, compared with OIT, which occasionally has caused allergic reactions that required epinephrine, Kim and colleagues report. And while patients need a two-hour rest period after taking the oral treatment, those receiving a sublingual dose need only hold it under their tongues for two minutes. And "then you're in the clear to go about your day," Kim says.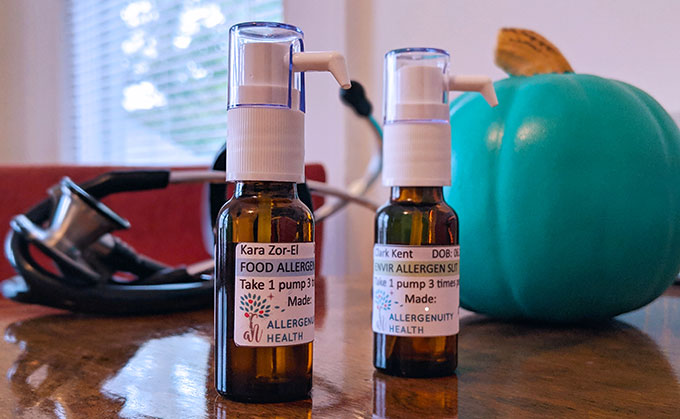 Still, the SLIT approach isn't quite ready for prime time until it can be tested further in larger studies, says pediatric allergist Christina Ciaccio at the University of Chicago School of Medicine. She was not involved in the new research, but has helped to run studies for companies developing other peanut allergy treatments. But "would I fault someone in private practice for trying it in the right patient? Probably not," she says.
Food allergies affect nearly 8 percent of U.S. kids and 11 percent of adults, estimates suggest. A study in 2010 suggests that the number of known peanut allergy cases tripled, for unclear reasons, from 1997 to 2008. Today, an estimated 2 percent of kids are allergic to peanuts.
In the new study, dozens of children ages 1 to 11 received daily doses of liquefied peanut protein that increased gradually over a year until leveling off at two milligrams daily for up to four more years. Of the 37 kids who completed the trial, 32 — or 86 percent — were then able safely to eat 750 milligrams of peanut protein, the amount found in two to three peanuts. Twelve children (32 percent) could tolerate 5,000 milligrams, the amount found in 17 to 20 peanuts, and many of the children maintained that tolerance threshold after two to four weeks of stopping the treatment.
By comparison, a trial of OIT tested the effects of daily capsules containing up to 300 milligrams of peanut protein on 372 children. After a year, two-thirds of participants could tolerate at least 1,043 milligrams of peanut protein, the amount in three to four peanuts.
The U.S. Food and Drug Administration is expected in September to review a licensing application for peanut capsules by Aimmune Therapeutics, based in Brisbane, Calif. With growing interest in the sublingual approach, Sanofi Pharmaceuticals in Rockville, Md., said last year that it would launch a safety study. And Intrommune Therapeutics' chief executive officer, Michael Nelson, said his New York-based biotechnology company would complete its first in-human study of a SLIT-based toothpaste in 2020.
SLIT is approved by the FDA for use in tablet form to treat a small number of environmental allergens such as pollen, ragweed and dust mites. Both dissolving tablets and liquid SLIT are used routinely in Europe as an alternative to allergy shots for environmental allergies. Though the sublingual approach is not approved for food allergies in the United States, a small number of allergists are offering SLIT for both food and environmental allergens. And some parents are already seeking out the therapy for their allergy-suffering kids.
"We choose SLIT because of how easy it is to administer and the low risk of reactions," says Bailie Kopco, whose 4-year-old son is receiving the liquid version at Allergenuity Health in Charlotte, N.C. "We were never looking for him to eat PB&J sandwiches at this point," she says. "Our goal at this time is to protect him from cross-contamination and accidental ingestion."