Predictions for the 2020 Atlantic hurricane season just got worse
Two new forecasts now expect as many as 25 named storms, with nearly half becoming hurricanes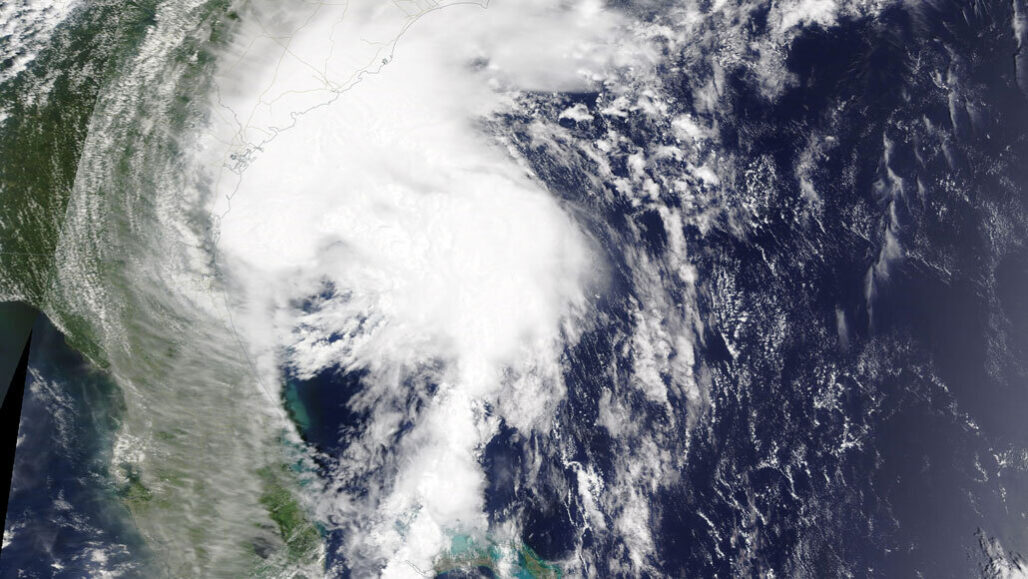 Chalk up one more way 2020 could be an especially stressful year: The Atlantic hurricane season now threatens to be even more severe than preseason forecasts predicted, and may be one of the busiest on record.
With as many as 25 named storms now expected — twice the average number — 2020 is shaping up to be an "extremely active" season with more frequent, longer and stronger storms, the National Oceanic and Atmospheric Administration warns. Wind patterns and warmer-than-normal seawater have conspired to prime the Atlantic Ocean for a particularly fitful year — although it is not yet clear whether climate change had a hand in creating such hurricane-friendly conditions. "Once the season ends, we'll study it within the context of the overall climate record," Gerry Bell, lead seasonal hurricane forecaster at NOAA's Climate Prediction Center, said during an Aug. 6 news teleconference.
The 2020 hurricane season is already off to a rapid start, with a record-high nine named storms by early August, including two hurricanes. The average season, which runs June through November, sees two named storms by this time of year.
"We are now entering the peak months of the Atlantic hurricane season, August through October," National Weather Service Director Louis Uccellini said in the news teleconference. "Given the activity we have seen so far this season, coupled with the ongoing challenges that communities face in light of COVID-19, now is the time to organize your family plan and make necessary preparations."
Storms get names once they have sustained wind speeds of at least 63 kilometers per hour. In April, forecasters predicted there would be 18 named storms, with half reaching hurricane status (SN: 4/16/20). Now, NOAA anticipates that 2020 could deliver a total of 19 to 25 named storms. That would put this year in league with 2005, which boasted over two dozen named storms including Hurricane Katrina (SN: 8/23/15).
Seven to 11 of this year's named storms could become hurricanes, including three to six major hurricanes of Category 3 or higher, NOAA predicts. By contrast, the average season brings 12 named storms and six hurricanes, including three major ones.
Given that heightened activity, NOAA projects that 2020 will have an Accumulated Cyclone Energy, or ACE, value between 140 to 230 percent the norm. That value accounts for both the duration and intensity of all a season's named storms, and seasons that exceed 165 percent the average ACE value qualify as "extremely active."
Researchers at Colorado State University released a similar prediction on August 5. They foresee 24 named storms in total, 12 of which could be hurricanes, including five major ones. The probability of at least one major hurricane making landfall in the continental United States before the season is up is 74 percent — compared with the average seasonal likelihood of 52 percent, the Colorado State researchers say.
It's hard to know how many storms in total will make landfall. But "when we do have more activity, there is a [trend] of more storms coming towards major landmasses — coming towards the U.S., coming towards Central America, and the Caribbean, and even sometimes up towards Canada," says meteorologist Matthew Rosencrans of NOAA's Climate Prediction Center in College Park, Md.
Two main climate patterns are setting the stage for an extremely intense hurricane season, says Jhordanne Jones, an atmospheric scientist at Colorado State in Fort Collins. Warmer-than-normal sea surface temperatures in the tropical Atlantic are poised to fuel stronger storms. What's more, there are hints that La Niña may develop around the height of Atlantic hurricane season. La Niña, the flip side of El Niño, is a naturally occurring climate cycle that brings cooler waters to the tropical Pacific, changing wind patterns over that ocean (SN: 1/26/15). The effects of that disturbance in air circulation can be felt across the globe, suppressing winds over the Atlantic that might otherwise pull tropical storms apart.