Scientists move closer to building synthetic yeast from scratch
Five more chromosomes assembled, 10 to go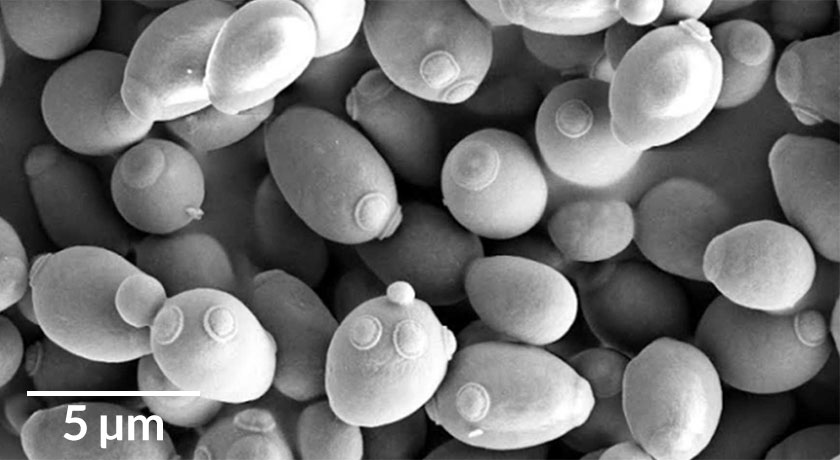 Synthetic yeast is on the rise.
Scientists have constructed five more yeast chromosomes from scratch. The new work, reported online March 9 in Science, brings researchers closer to completely lab-built yeast. 
"We're doing it primarily to learn a little more about how cells are wired," says geneticist Jef Boeke of the New York University Langone Medical Center. But scientists might also be able to tinker with a synthetic yeast cell more efficiently than a natural one, allowing more precise engineering of everything from antiviral drugs to biofuels.
Boeke was part of a team that reported the first synthetic yeast chromosome in 2014 (SN: 5/3/14, p. 7). Now, several hundred scientists in five countries are working to make all 16 Saccharomyces cerevisiae yeast chromosomes and integrate them into living cells. With six chromosomes finished, Boeke hopes the remaining 10 will be built by the end of 2017.
Each synthetic chromosome is based on one of S. cerevisiae's, but with tweaks for efficiency. Researchers cut out stretches of DNA that can jump around and cause mutations, as well as parts that code for the same information multiple times.  
When the researchers put chunks of synthetic DNA into yeast cells, the cells swapped out parts of their original DNA for the matching engineered snippets.
Yeast is a eukaryote — it stores its DNA in a nucleus, like human cells do. Eventually, this research could produce synthetic chromosomes for more complicated organisms, Boeke says, but such feats are still far in the future.