EPA issues greenhouse-gas rules for new factories and more
Existing facilities get a reprieve
On May 13, the Environmental Protection Agency released new rules on greenhouse-gas emissions for power plants, factories and oil refineries — any big facility, really that emits huge amounts of carbon dioxide, methane, nitrous oxide, or any of several other classes of chemicals.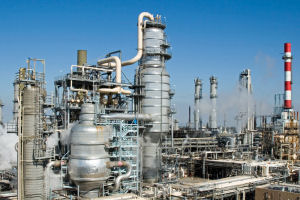 The agency doesn't impose immediate changes on these facilities. Indeed, some manufacturers might see no changes for the foreseeable future. The new regulation just identifies which new or upgraded facilities would have to install "best available control technologies" to limit their emission of these pollutants.
The new rule affects a sector of the economy that collectively accounts for about 30 percent of U.S. greenhouse-gas emissions.
Existing facilities can continue to spew greenhouse gases at current levels. Only new stationary sources — so named because they are effectively rooted to the ground — must employ the best control technologies if they annually would release greenhouse gases having a global-warming capacity equivalent to 75,000 tons of carbon dioxide, or CO2. Existing stationary sources would come under the new rule if and only if they modernized or expanded their operations in ways that would boost their greenhouse emissions by another 75,000 tons per year.
The rule, which is being issued under the Clean Air Act, adds greenhouse gases to a suite of long-limited pollutants (such as lead, sulfur dioxide and nitrogen dioxide) for which big new facilities must already employ best available control technologies.
In announcing the new rule, EPA Assistant Administrator Gina McCarthy described it as a kinder, gentler version of what had been proposed last year.
Limits under the Clean Air Act kick in for stationary sources when emissions of priority pollutants, such as those that lead to smog and haze, exceed between 100 tons and 250 tons per year. If just a 25,000-ton-per-year threshold had been set for greenhouse gases (what EPA had in fact proposed last year), even small farms and large apartment buildings would be subject to the new limits — something that she said her agency knew Congress wouldn't stand for.
Subscribe to Science News
Get great science journalism, from the most trusted source, delivered to your doorstep.
Indeed, McCarthy said, without imposing a minimum threshold of 75,000 tons of CO2 equivalent per year, "millions of sources — almost 95 percent of the [stationary] sources of greenhouse gases in this country — would need Clean Air Act permits." Instead, by targeting only the biggest five percent of these polluters, EPA still covers facilities responsible for roughly 70 percent of greenhouse-gas pollution attributable to stationary sources.
While environmental groups, farmers and commercial developers are pleased with EPA's "tailoring" of the new rule so that it only affects the big guys, manufacturers are not.
This new rule "creates uncertainty and adds confusing and costly new permitting requirements," charges Keith McCoy, a vice president of the Washington, D.C.-based National Association of Manufacturers. "EPA has set a short timetable for implementation, which will undoubtedly cost jobs and prevent manufacturers from growing their businesses," he says. And despite EPA's claim to the contrary, he contends that its "agenda and continued overreach" could eventually end in it "regulating everything from small factories to farms to schools to hospitals."
Isn't that the type of generic grousing every industry utters when faced with new regulations? In fact, what the rule asks facilities managers to do is build plants more efficiently, insulate them more effectively and engineer processes to be cleaner. It's in every company's long-term economic interest to do these things, and achieving those ends will also make them good neighbors and valued employers.
That these changes may also help slow the planet's warming could be viewed as just a side benefit.
The new rule kicks in on the same date — January 2, 2011 — as EPA's parallel new limits on tailpipe emissions of greenhouse gases by new model cars and light-duty trucks.