Biologist Kate Rubins' big dream takes her to the space station
Molecular biologist is ready for trip to space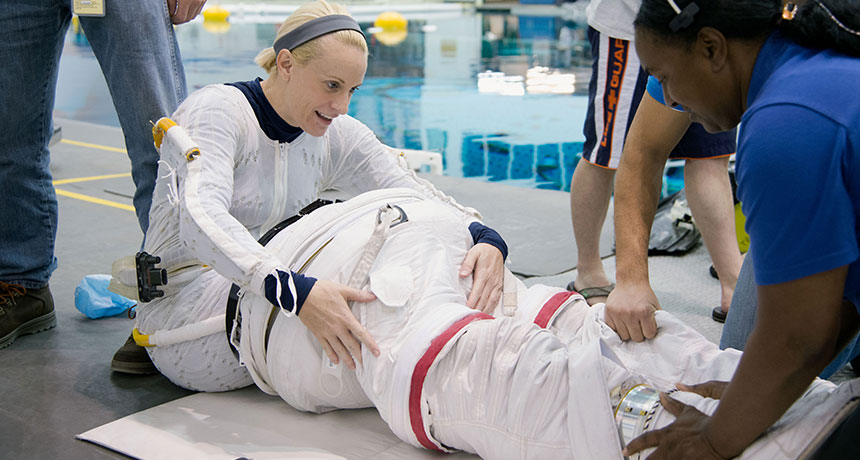 When molecular biologist Kate Rubins blasts off from Kazakhstan on June 24, strapped into the Soyuz spacecraft bound for the International Space Station, the trip will cap off seven years of preparing — and 30 years of hoping.
As a child, Rubins plastered her Napa, Calif., bedroom with pictures of the space shuttle, proudly announcing her intention to be an astronaut. A week at Space Camp in Huntsville, Ala., in seventh grade cemented her vision. But by high school, she concluded that astronaut wasn't "a realistic job," she says.
Flash forward to 2009: Rubins is running a lab at the Whitehead Institute for Biomedical Research in Cambridge, Mass., focusing on virus-host interactions and viral genomics. A friend points out a NASA ad seeking astronaut candidates, and Rubins' long-dormant obsession awakens. Since then, she has learned how to fly a T-38 jet, speak Russian to communicate with her cosmo-naut crewmates, conduct a spacewalk, operate the robotic arm on the ISS and even fix the habitable satellite's toilet.
Joining NASA meant leaving her 14-person lab behind. But Rubins gained the rare opportunity to collaborate with dozens of scientists in fields as diverse as cell biology and astrophysics. On the space station, she'll be "their hands, eyes and ears," conducting about 100 experiments over five months.
She will, for instance, probe how heart cells behave when gravity doesn't get in the way. And she'll test a hand-held DNA sequencer, which reads out the genetic information stored in DNA and will be important to future missions looking for signatures of life on Mars.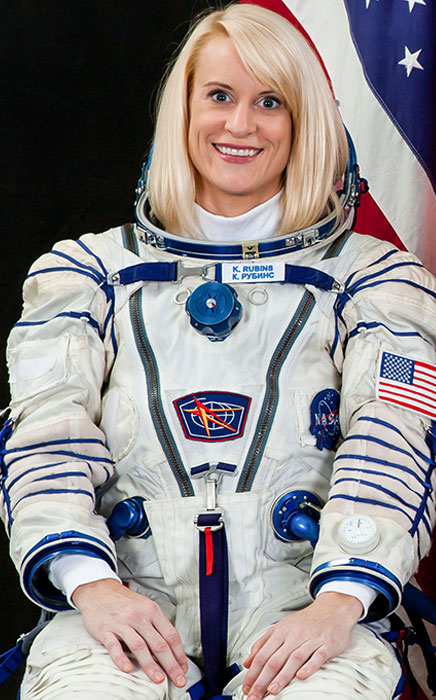 At times, Rubins will be both experimenter and subject. In one study, she will observe bone cells in a lab dish, comparing their behavior with what happens in a simulated gravity-free environment on the ground. Because astronauts in space are vulnerable to rapid bone loss, CT scanning before and after the mission will also document changes in Rubins' own hip bone.
From astronomy to zoology
Subscribe to Science News to satisfy your omnivorous appetite for universal knowledge.
Rubins is particularly eager to examine how liquid behaves in microgravity on a molecular scale. In 2013, Canadian astronaut Chris Hadfield created an Internet sensation when he demonstrated that wringing out a wet washcloth in space caused water to form a bubble that enveloped the cloth and his hands. "It's incredibly bizarre," Rubins says. Understanding how fluids move in test tubes in space will help NASA plan for Mars exploration, among other applications.
Before any of the research can begin, Rubins has to get off the ground. As treacherous as accelerating to 17,500 miles per hour may sound, she's not worried.
"An important part of the training experience is making all the information and skills routine," she says. She predicts that sitting down in the Soyuz spacecraft, pulling out her procedures and getting ready to launch will feel a lot like going into the lab and picking up a pipette — "a normal day at the office."
Until the engines turn on, anyway. "I think it's going to feel different when there's a rocket underneath."