'House of Lost Worlds' opens vaults of renowned natural history museum
Yale's Peabody played central role in early dinosaur discoveries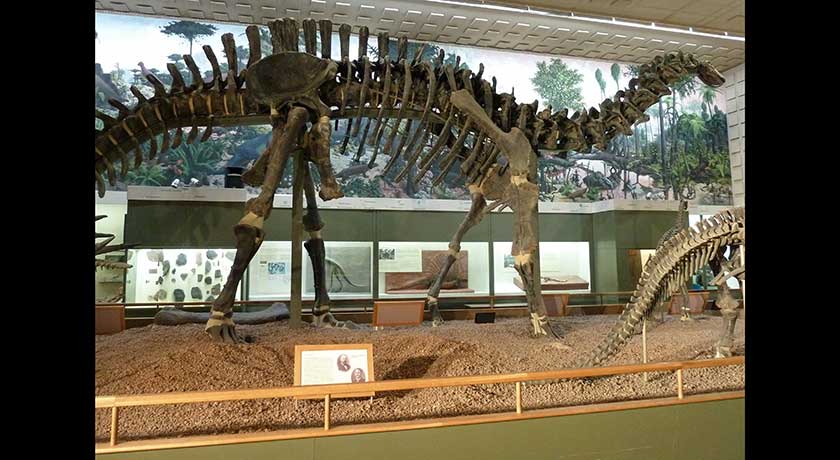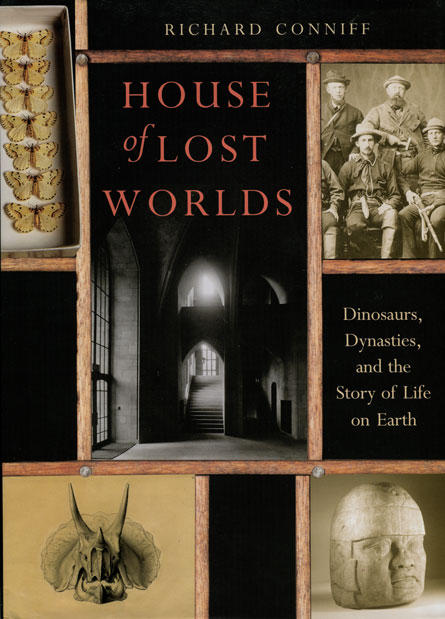 House of Lost Worlds
Richard Conniff
Yale Univ., $35
A century and a half ago, a young paleontologist named Othniel Charles Marsh persuaded his uncle, philanthropist George Peabody, to give Yale University $150,000 for a museum of natural history. And so Yale's Peabody Museum was born, an institution that has repeatedly upended how people understand Earth's past. In House of Lost Worlds, Richard Conniff tells the story of the Peabody through the curious characters connected to it.
Science News headlines, in your inbox
Headlines and summaries of the latest Science News articles, delivered to your email inbox every Thursday.
Thank you for signing up!
There was a problem signing you up.
Marsh is arguably the best known, for his fossil-collecting rivalry with Edward Drinker Cope (the infamous Bone Wars) and as the discoverer (or describer) of Stegosaurus, Brontosaurus, Triceratops and Allosaurus, to name a few. Other characters include James Dwight Dana, who Conniff calls "the Linnaeus of the geological world"; G. Evelyn Hutchinson, the father of modern ecology; and Hiram Bingham III, who brought Machu Picchu to public attention in the 1910s (and is thought, by some, to have been the inspiration for Indiana Jones). The book is celebration, not exposé, but Conniff still conveys the researchers' full personalities, including their competitive natures, along with academic squabbling.
Squeezed in throughout is the story of the building itself — perpetually undersized and often underappreciated — yet, as Conniff seems to remind us, the place where the soul of the science resides. As Hutchinson said, the museum "began to play a great part in my life as soon as I stepped into it."
Conniff doesn't go so far as to suggest that the museum makes the man (and, through no fault of Conniff's, most of the leading characters are men). But he views the Peabody as a rich repository of knowledge. Its walls enclose over 150 years of insights built on discoveries built on insights, ad infinitum. Without the artifacts brought back from Machu Picchu (later returned to Peru after a bitter battle), anthropologists wouldn't have redefined the site as an estate for Incan emperors. It was Marsh's studies of dinosaurs, and horses, that positioned the Peabody to teach evolution when others were attacking it. And the first reconstruction of a feathered dinosaur's colors (SN: 2/27/10, p. 9) depended on a fossilized squid left mostly unnoticed in the Peabody for over a century.
Throughout the book, Conniff emphasizes the discoveries yet to be made and the pleasure of finding out something new. "Please," he invites readers, "step inside."
Subscribe to Science News
Get great science journalism, from the most trusted source, delivered to your doorstep.
Buy House of Lost Worlds from Amazon.com. Sales generated through the links to Amazon.com contribute to Society for Science & the Public's programs.